New 'Red Tails' Trailer Makes Your Expectations Soar
This past weekend, Hollywood.com sat in on an exciting New York Comic Con panel for the upcoming Lucasfilms movie Red Tails. Since then, we've been more than a little excited for the historical adventure film, which is about the first black soldiers to fly for the American army: the Tuskegee Airmen. Anthony Hemingway directs this World War II epic, which he embraced as both an important tale about a groundbreaking group of heroes, and as an adventure movie that should be fun and exciting. Both of these values are present in the new trailer, which depicts all the fast flying, bench marking and Hitler hating one could ask for.
The film's sparkling cast includes
Cuba Gooding, Jr.
,
Michael B. Jordan
,
Terrence Howard
,
Nate Parker
,
Method Man
and
Bryan Cranston
.
Red Tails
reaches theaters on Jan. 20.
Get More: Red Tails Trailer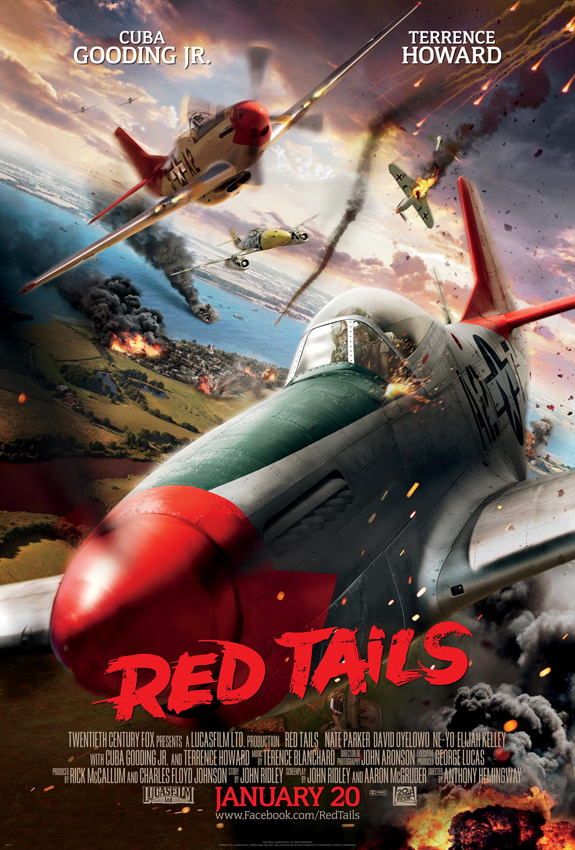 Source: Spike