New 'Rise of the Guardians' Poster Celebrates Childhood Stories with a New Twist
As Rise of the Guardians understands, there is something fascinating about the whole idea of children's stories. Not simply the stories themselves, or the cherished characters (Santa Claus, the Easter Bunny, the Tooth Fairy, et al) therein, but the whole universe in which these characters might exist, and coexist. Peter Ramsey and children's author William Joyce are adapting the latter's Guardians of Childhood storybook series that involves fantasy figures in the preservation of children's dreams against the nefarious Nightmare King. The film promised to be an amalgamation of imaginary favorites in a freshly sincere and celebratory fashion.
As the first of the Shrek movies (not so much any thereafter) did, Rise of the Guardians will paint a new, luminating picture of the world in which Santa, the Easter Bunny, the Man in the Moon, Jack Frost and many others can live…although, a deeper, more interesting look will be afforded to each of these characters. We might even see them in entirely new lights.
And if you're not sold by that, there's the casting. Alec Baldwin will provide the voice of the Santa Claus figure, Nicholas St. North (pictured in the below poster). Hugh Jackman will play Bunnymund (the Easter Bunny), Isla Fisher will play the Tooth Fairy, Chris Pine will play Jack Frost, and Jude Law will play Pitch, the evil Nightmare King. I suggest getting heavily invested in this developing project. It looks to be a reverent but imaginative take on our favorite childhood stories. And they are something we can all stand to revist from time to time.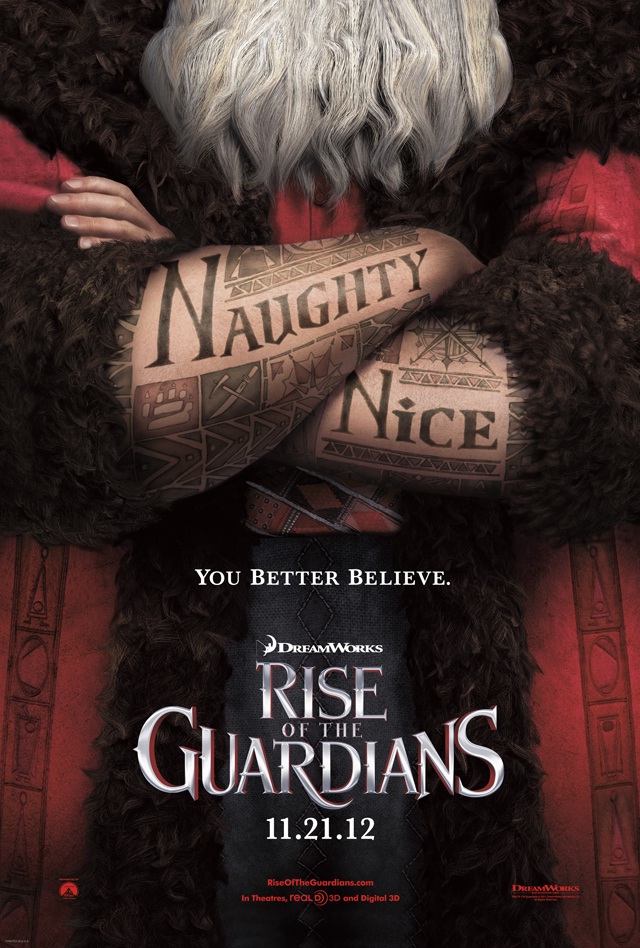 Source: Hitfix