New 'Superman' Set Photos Show Henry Cavill Cape-less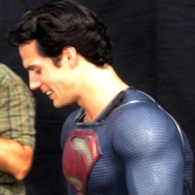 Even through the smallest of details, director Zack Snyder (300, Watchmen) is out to convince us his Man of Steel isn't a sequel to 2006's ill-received Superman Returns. That movie was a direct continuation of the previous films presented in Superman's cinematic history, while Snyder's superhero blockbuster aims to wipe the slate clean. That means anything goes—even in the wake of tradition.
Our first official look at star Henry Cavill in costume and recent snapshots from set revealed we might be seeing a variation of the traditional Superman costume in the Christopher Nolan-produced reboot, but now a new slew of on-set photos confirm it. The new onesie is closer to a Kryptonian wet suit, complimented with flexible muscle braces and losing the bright red bikini bottom. But the big shocker: no cape!
Don't lose your cool: the cape pops up in a later photo, meaning Cavill probably walks the set without his lengthy drape to avoid tripping. The last thing the filmmakers want paparazzi to catch is a bumbling Superman.
We have plenty of time to weigh in on the new suit—Man of Steel won't be hitting theaters until the Summer of 2013!
Source: SuperheroHype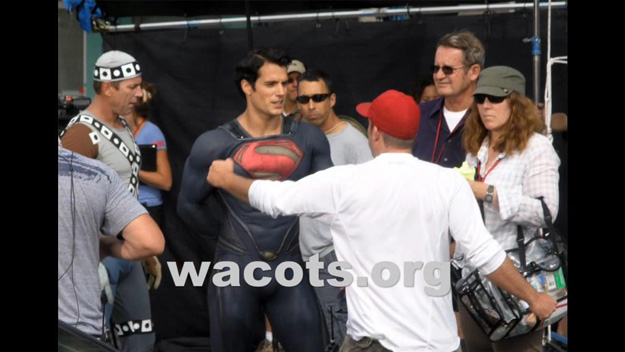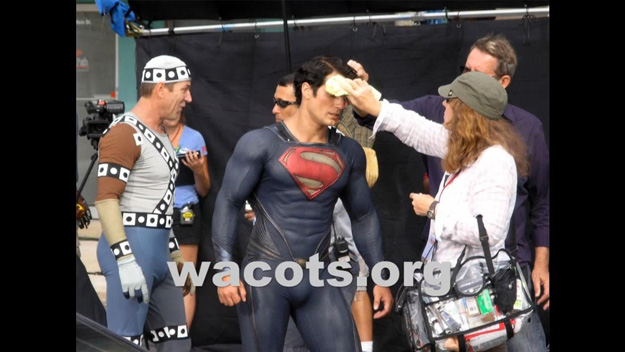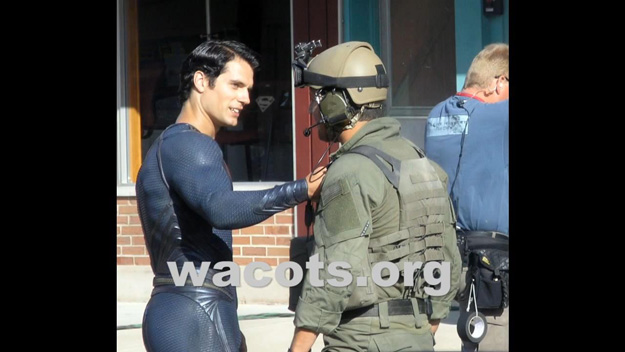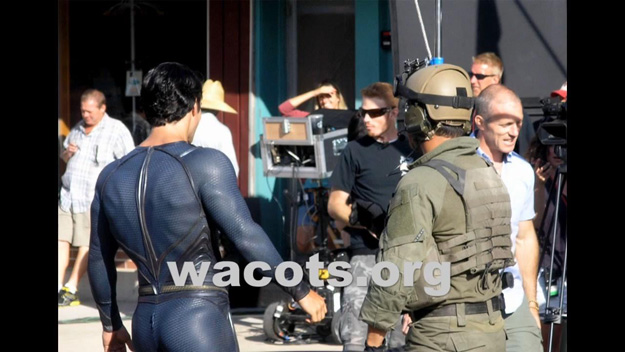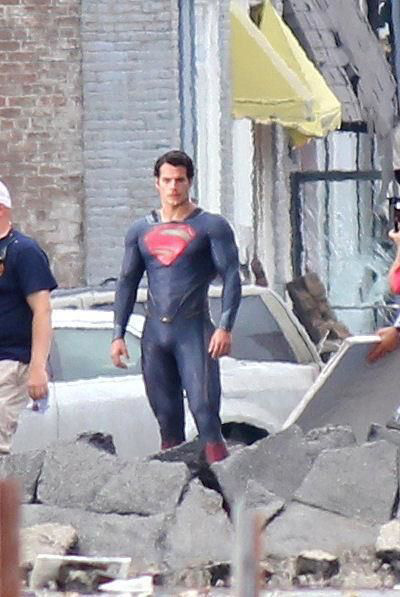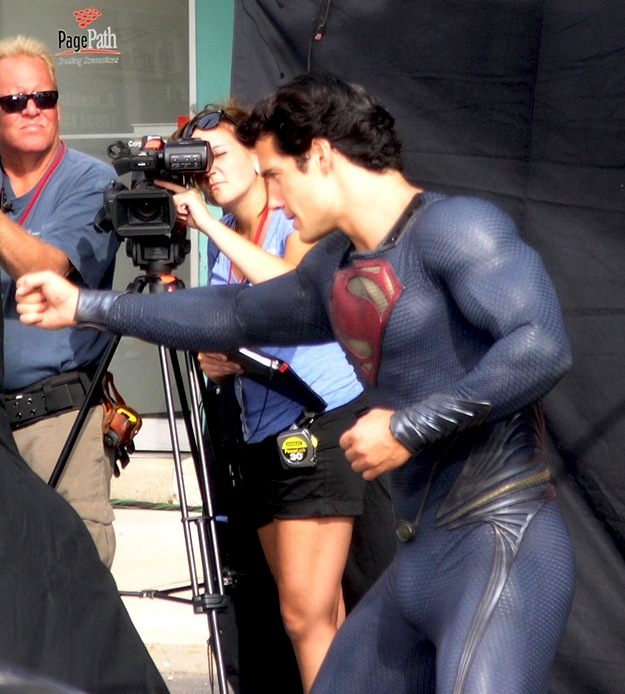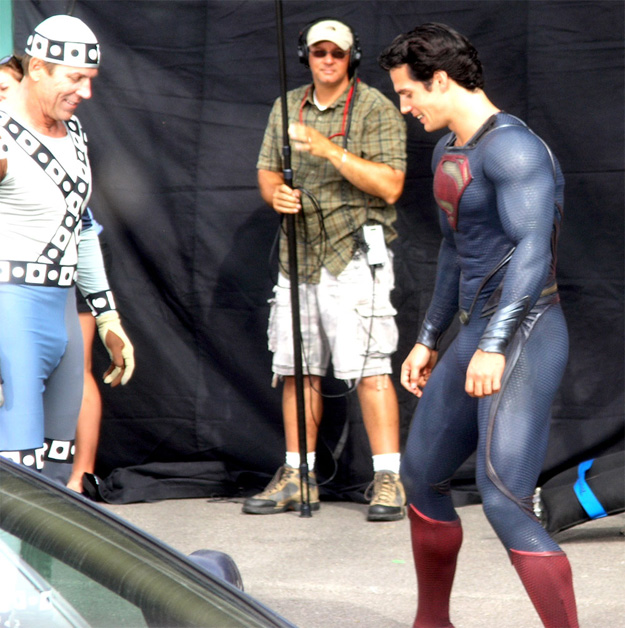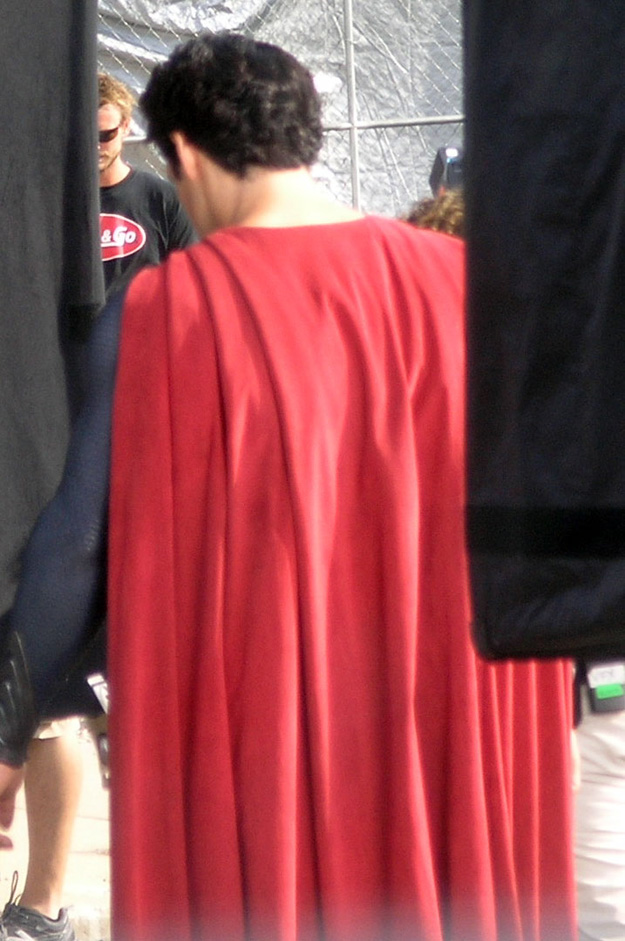 Follow Matt Patches on Twitter @misterpatches and @Hollywood_com