New 'The Hobbit' Poster Forecasts Lots More Walking — POSTER

If there was ever a man born to wear a very long beard, it was Sir Ian McKellen. Peter Jackson, the man well-known for his epic "walking around New Zealand Middle Earth" films, debuted the poster for The Hobbit: An Unexpected Journey on his Facebook account yesterday. Details were scarce in the post, but he did go on to say "Hi everyone. Here's an exclusive Comic Con poster. Be sure to get your copy in San Diego and let me know what you think of it! Cheers, Peter J"
The movie–part one in what is already a two-part quest–is the latest J.R.R. Tolkien work that Jackson has tackled–for you rock-dwellers, a few years ago he did this moderately-successful trio of films based on The Lord of the Rings, which, you probably have heard of even if you did actually live in a cave for the past twenty years. They were that popular! Anyway, The Hobbit is a prequel to those films.
For those uninitiated into the Middle Earth universe, this poster might be a bit misleading as it shows Gandalf, rather than Bilbo Baggins–the main character of the story. However, most folks already salivating at the thought of another hobbit adventure know the difference, but it leads us to believe that perhaps this Gandalf poster is one in a series featuring all the main characters, rather than just Bilbo (FYI, there should be more people named Bilbo in the world). Check out the poster below and see what you think–we've also included the trailer below that. Because who doesn't want to watch that one again, right?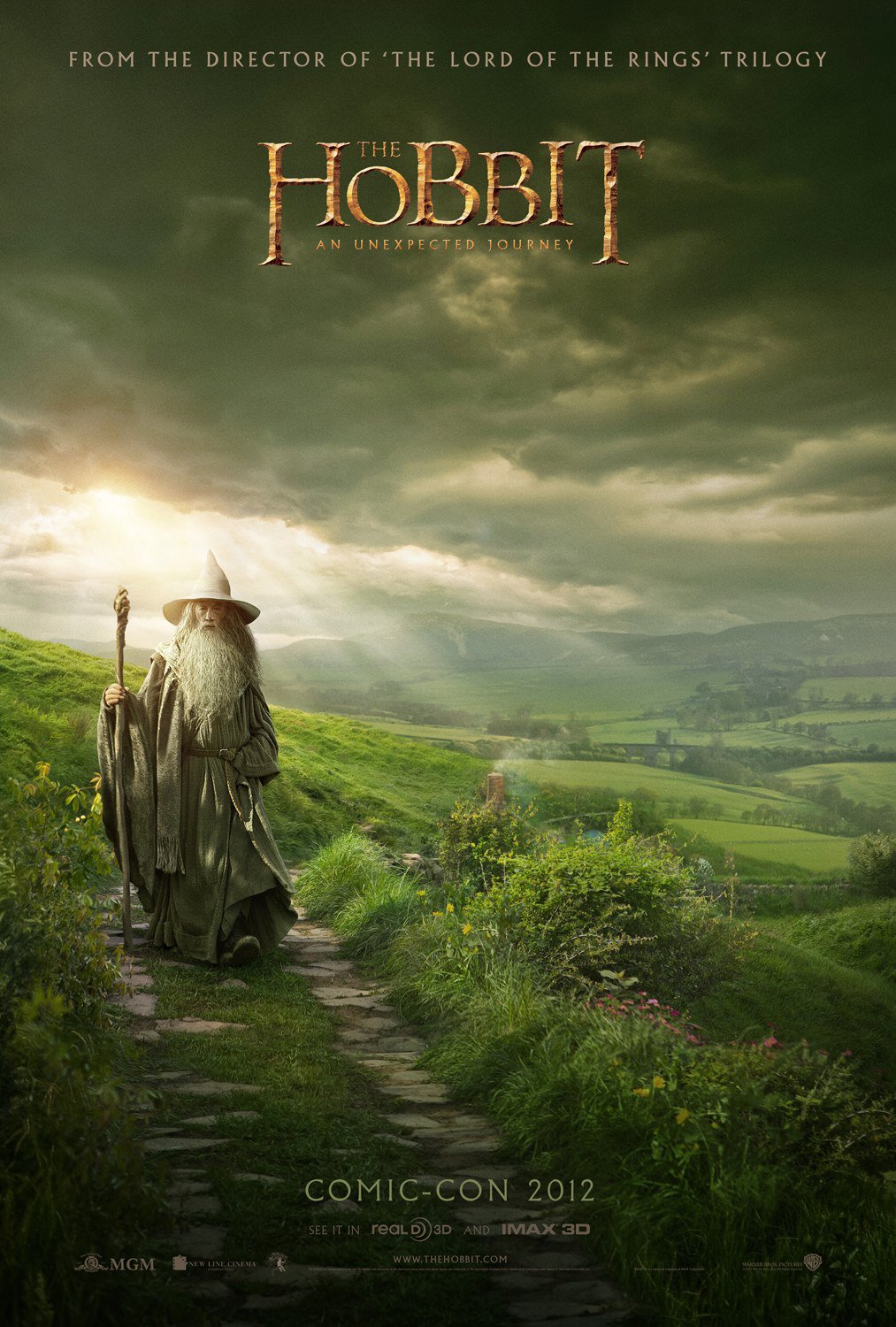 You can pick up your own copy (though we imagine it will be a hot commodity!) at San Diego Comic-Con next week. The Hobbit: An Unexpected Journey comes to theaters December 14, 2012.
[Image Credit: Warner Brothers]
Follow Alicia on Twitter @alicialutes
More:
'The Hobbit' and Movies that Took a Really, Really, Really Long Time to Make
Peter Jackson completes The Hobbit prequels
Sir Ian McKellen joined by The Hobbit co-stars at charity show