New 'This Is 40' Trailer: Now with Paul Rudd and Megan Fox in Their Skivvies!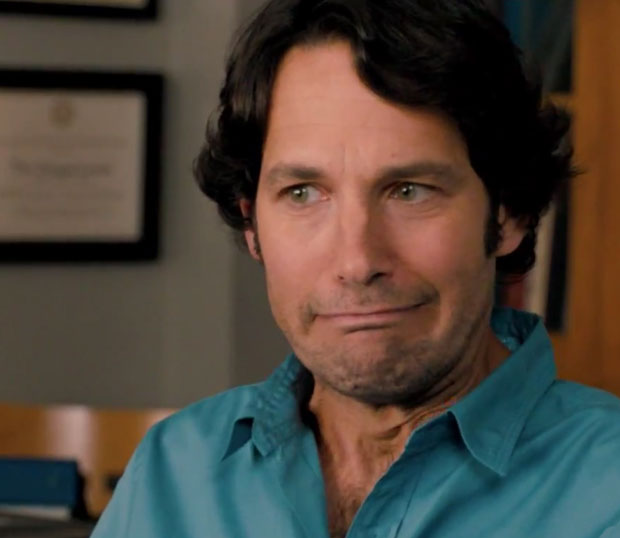 If the adult relationship comedy Friends with Kids felt like a slightly more grown-up extension of the blockbuster Bridesmaids, then This Is 40, an adult relationship comedy is the slightly more grownup extension of Knocked Up with elements of Friends with Kids and Bridesmaids in there. (In that, a few of their cast members also appear in this.) Got all that? 
One of the most notable differences in the latest trailer for
This Is 40
—
Judd Apatow
's sorta sequel to his 2007 smash hit
Knocked Up
following supporting couple Pete (
Paul Rudd
) and Debbie (
Leslie Mann
) — is that it gives more screen time to its tremendously impressive supporting cast including
Jason Segel
, 
Albert Brooks
,
John Lithgow
,
Robert Smigel
, 
Melissa McCarthy
,
Chris O'Dowd
, and
Megan Fox
, more or less reviving her role in
Friends with Kids
as the young sexpot (here, in nothing but her skivvies) reminding everyone else just how old they are. 
While the film, which hits theaters on December 21, doesn't seem to stray too far from the crowd-pleasing Apatow factory (heck, there's even another hotel drug trip scene here a la Knocked Up) it does seem like the writer/director learned one crucial thing from his Funny People dramedy misstep: make your leading man likable. And let's face it, there's no one in Hollywood more likable (or adorable) than Rudd, even when he's playing Words with Friends on the can or sticking a starfish down his underpants. 
Watch the second trailer for This Is 40 — which also features Apatow and Mann's real-life daughters Maude and Iris growing up right before our eyes (s**t, we're all going to be 90 before we know it, aren't we?) — here:
[Photo credit: Universal Pictures] 
More: 
This is 40 Trailer: Paul Rudd and Leslie Mann Giving Knocked Up a Worthy Sequel 

12 Hot (And Horrifying) TV Nude Scenes

Hollywood.com's Holiday Movie Guide: Best of the Season!