New 'Warm Bodies' Trailer: Zombies Want to Know Kim Kardashian's Birthday Plans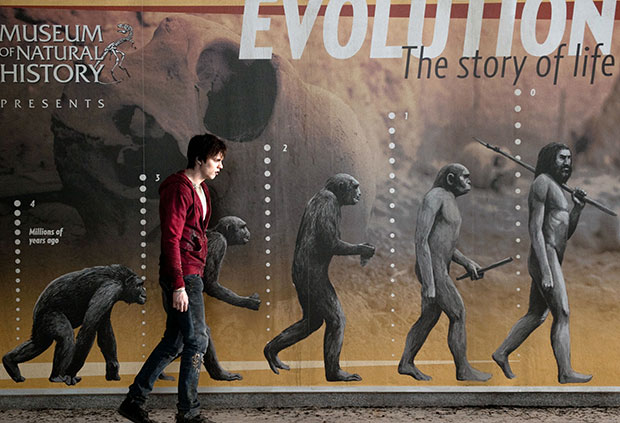 The next supernatural dystopian tale to hit the big screen is a romantic zombie comedy… say what?! That's right, get ready for a completely new way of looking at the undead genre with Warm Bodies, an adaptation of Isaac Marion's novel. Directing the film is Jonathan Levine, who's got a pretty good track record of fusing two completely different genres into one movie (before 50/50, "cancer" and "comedy" were rarely used in the same sentence).
After the inevitable zombie apocalypse hits, R (Nicholas Hoult) sustains himself on human brains, absorbing the memories of his victims in the process. When he eats the brains of a suicidal teen, he becomes infatuated with his victim's girlfriend, Julie (Teresa Palmer). R rescues Julie from a horde of zombies, and their resulting romance sets in motion a sequence of events that might transform the entire world. Could their love bring R's undead heart back to life? Can the zombies be cured?
Warm Bodies also stars John Malkovich as General Grigio, Julie's father and staunch zombie-hater. He doesn't exactly appreciate the budding romance between Julie and R – taking fatherly disapproval to a whole new level – and seems to be the big bad of the human variety (there are also boneys: the next level of zombification that have no semblance of humanity left). Rob Corddry plays R's zombie friend M.
Now that we've moved on from vampires, werewolves, and witches to zombies, it's refreshing to see a new perspective on a horror movie staple. Taking a comical and literally heartwarming look at something most people have nightmares about is one way to stay original – if you didn't crack up watching a zombie reading a magazine about Kim Kardashian's birthday plans, there is something seriously wrong with you. It also doesn't hurt that the story is something a lot of teens can relate to (if you take out the undead aspect): parents will never approve of your significant other.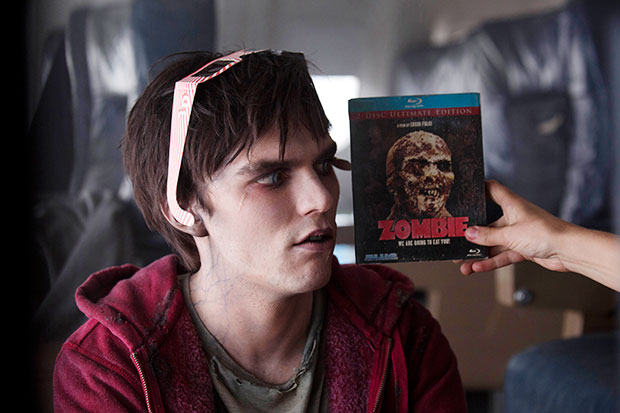 Warm Bodies hits theaters February 1, 2013.
Follow Sydney on Twitter @SydneyBucksbaum
[Photo Credit: Summit Entertainment (2)]
More:
Is 'Warm Bodies' the Zombie Answer to the End of 'Twilight'? — TRAILER
Watch Nicholas Hoult Be Sexily Dead in 'Warm Bodies' Image
John Malkovich Will Kill Zombies in 'Warm Bodies'


Brad Pitt's On-Screen Style Evolution — PICS