New 'Wolverine' Poster Would Make Frank Miller Proud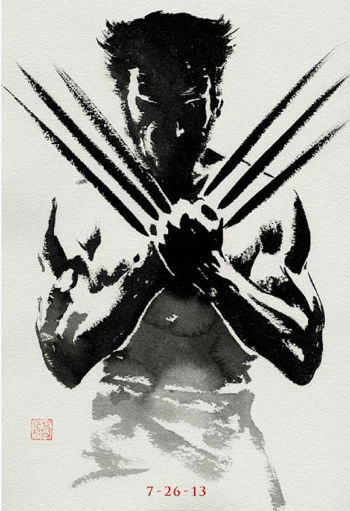 Following 2009's disastrous X-Men Origins: Wolverine, a critical dud starring the beloved Marvel mutant, Hugh Jackman's canine has pounced back on the pop culture scene. Not only did we hear news earlier this year that the film's troubled follow-up, The Wolverine — which had fielded several setbacks, including a director drop-out and a production delay following the disastrous 2011 earthquake in the film's setting, Japan — was back on track for a June 26, 2013 release, but materials released by studio Fox have been more than encouraging.     
First came
The Wolverine
's
first look photo
, which pit Jackson's Wolverine in a much darker light than we're used to, aligning with Frank Miller's 1982 comic that sends the mutant into Japan's underbelly. (
The Usual Suspect
's Christopher McQuarrie and
Unstoppable
's Mark Bomback have been tasked with adapting Miller's vision.) And now comes the film's first teaser poster, which continues to mimic Miller's patented rough, black-and-white style. Based on Jackman's live Q&A with director
James Mangold
, the mutant will more than belong in the Miller universe: "He's definitely at his lowest point at the beginning of the movie," he said.