Korea Is Hollywood's Favorite Inspiration, and 'New World' Only Adds to Excitement — EXCLUSIVE POSTER
It may not be obvious, but Korean film is more popular than ever.
Spike Lee and Josh Brolin are currently shooting a remake of Park Chan-wook's Oldboy. Charlize Theron is getting in on the action with her own remake, Sympathy for Lady Vengeance. Even Sandra Bullock and and Keanu Reeves tapped the Asian country for inspiration when they remade Il Mare into The Lake House.
While world politics may warp our perception, some of the best dramas of the year continue to be imported from Korea. The latest comes from writer/director Park Hoon Jeong (screenwriter behind the incredible I Saw the Devil), whose latest film New World arrives to the U.S. after doing gangbusters in South Korea.
RELATED: Nicold Kidman Is Insane in Park Chan-wook's Hollywood Debut
Don't believe it? Check out the exclusive poster for the movie below. Even the one-sheets have atmosphere!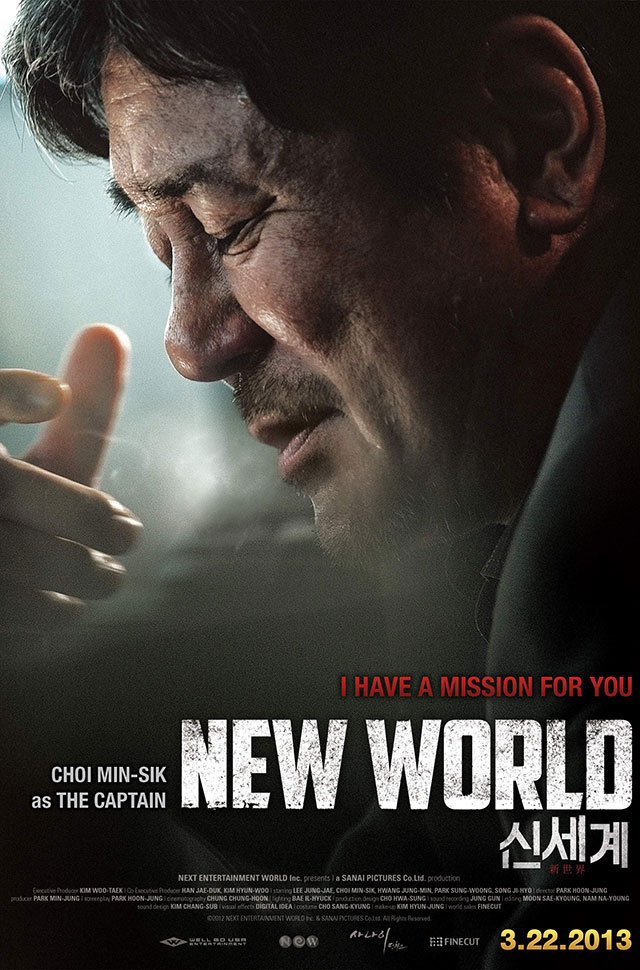 New World continues to explore a common theme in Korean film, the ripple effect of acts of crime, all from the perspective of recognizable human characters. Here's what's in store:
The head of the Goldmoon crime syndicate is dead, leaving his top two lieutenants. Seizing the opportunity, the police launch an operation called "New World," with the perfect weapon. The boss' right hand man, Ja-sung (LEE Jung-jae, The Theives), has been a deep-cover operative for 8 years, closely watched by handler Police chief Kang (CHOI Min-sik, Oldboy). With a baby on the way, and living in mortal fear of being exposed as a mole, Ja-sung is torn between his duty and honor as a cop, and the fiercely loyal gang members who will follow him to hell and back.
Using inside information from Ja-sung to damage the relationship between the two feuding contenders, suspicions grow that a traitor lives in their ranks. Ruthless Jung (HWANG Jun-min, Blades of Blood) escalates the game by hiring hackers to search the police database. As Operation New World closes in, and with the stakes climbing higher and a gangland bloodbath guaranteed among those that remain, Ja-sung makes a final, shocking decision no one could have predicted.
New World lands stateside March 22. Check out the other two posters in the triptych at Film School Rejects and Twitch.
Follow Matt Patches on Twitter @misterpatches
[Photo Credit: Next Entertainment World]
---
You Might Also Like:


15 Oscar-Winning Nude Scenes


Young Jack Black Is Totally Unrecognizable