NYC Film Festivals You Won't Want to Miss In 2014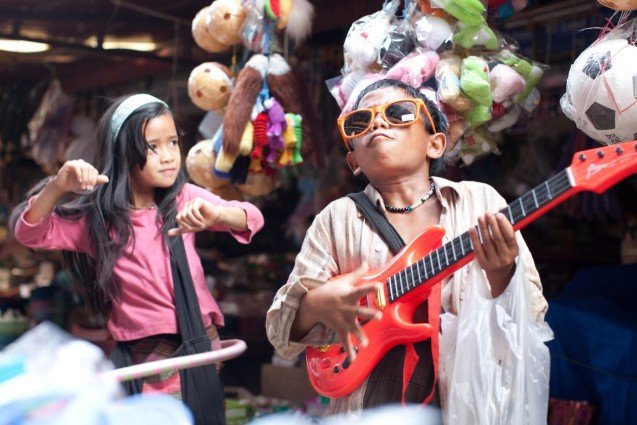 Kino International via Everett Collection
This year, you probably have a lot of New Year's resolutions and ideas about how to have the best 2014 ever. We're here to tell you to nix that whole list and do ONE thing this go 'round that will totally change your life: go to a film festival. Seriously. They are awesome, and artsy, and if you're into movies at all you'll be sure to have a blast. There are tons of film festivals all over this great nation; here are just a few that are totally worth the trip to NYC.
A fairly new festival in the United States, Tropfest started in Sydney, Australia 21 years ago and remains the world's largest short film festival. Since its 2012 inception here in the States, they've had some amazing hosts and judges including Toni Collette, Hugh Jackman, Rose Byrne, Tobey Maguire, and Rebel Wilson. Jessica M. Thompson's Across The Pond was one of last year's finalists.
SOHO International Film Festival
As High as the Sky trailer from HFFReview1 on Vimeo.
An event for both new and seasoned filmmakers, the SohoFilmFest has seen projects from Oscar winner Octavia Spencer, Carrie Preston, and many more. This year's festival takes place from April 25th – May 2nd. As High As The Sky is one of many fascinating projects that screened at last year's festival.
New York African Film Festival
Nigeria is right up there with India in terms of sheer volume with film production and every year the AFF taps into this vast market and wealth of art. Co-presented with the Film Society of Lincoln Center and Brooklyn Academy of Music, unforgettable stories from across the continent and countries of the Diaspora have been shared over the years. The Education of Auma Obama, a documentary about President Obama's sister, was one of many strong films that screened at the festival to rave reviews. And Boneshaker, starring Quvenzhané Wallis also screened during last year's festival.
And of course, there's the Tribeca Film Festival, brought to us by Robert De Niro and Jane Rosenthal. Although TriBeCa is kind of a big deal now, you still don't have to be a film critic to see some of the most buzzed about indie films on the festival circuit. For a few extra bucks you can purchase individual tickets for screenings of the new flicks that everyone will be talking about in a year. And their Tribeca Talks series is amazing — with past participants including Clint Eastwood, Judd Apatow, Julie Delpy, and Michael Moore. The Rocket won the 2013 World Narrative Competition and was the Heineken Audience Award Winner.
Follow @Hollywood_com Follow @shannonmhouston