New York Explodes in Latest 'New Year's Eve' Poster
Looks like I underestimated Garry Marshall. I'd assumed his latest film, New Year's Eve, to be some sort of sentimental rom-com. But the latest poster for the film, depicting a couple embracing while a massive fireball engulfs the city behind them, seems to indicate something else entirely: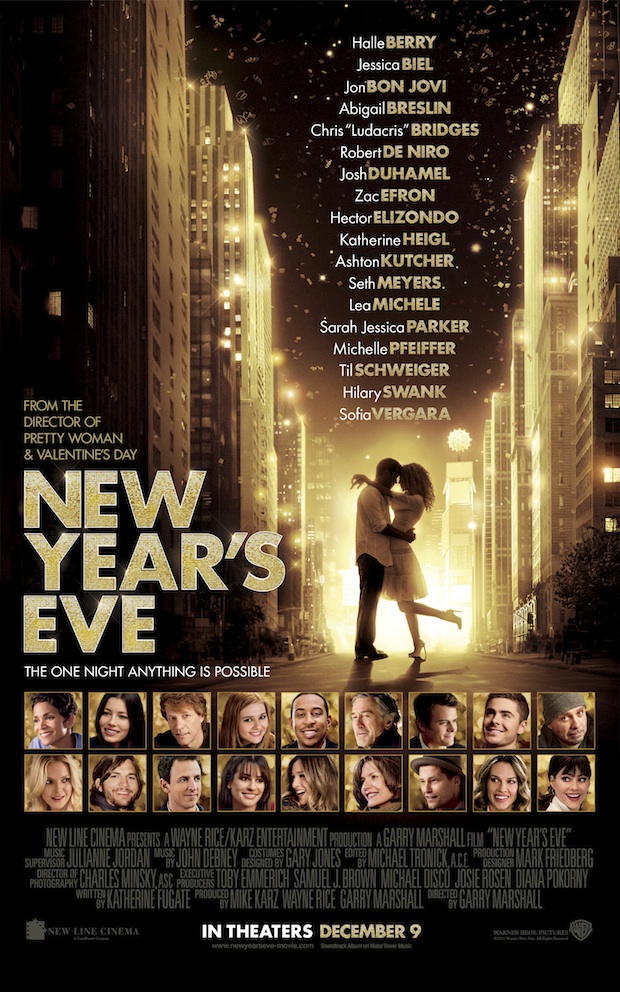 New Year's Eve stars Halle Berry, Robert De Niro, Hilary Swank, Zac Efron, and a few dozen or so other attractive people. It opens December 9, 2011.
Click below for more images of Halle Berry: