New 'Young Adult' Trailer Tells a Good Story of a Bad Charlize Theron
I understand that link-clicking is an arduous task, but I implore you: click this link. It will take you to the trailer for the upcoming film Young Adult on Apple.com. You won't be sorry.
Recent years have offered audiences a fresh take on the film and television protagonist: the antihero. Although by no means is having a villainous character in the lead role a new phenomenon, we have definitely become more welcoming of movies about people who are primarily rotten.
In Young Adult, Charlize Theron is this type of character. Mavis Gary (Theron), a former self-absorbed, malicious prom queen-type returns to her home town with the intentions of rekindling a love affair with her high school sweetheart Buddy Slade (Patrick Wilson). The rub: Slade is married, with a child. Now, this isn't some passionate, succumbing-to-weakness, throwing-it-all-away-for-love story. Wilson's character actually seems happy in his marriage. And, in the trailer, he shows no interest in pursuing anything with Mavis. But she could not possibly care less: she has decided (in light of her failed adult life) that she wants him, and she is not concerned with being a homewrecker or a manipulator or a satanist, or anything.
Gary also starts up a friendship with a former classmate played by the maestro of wit that is Patton Oswalt.
Written by Diablo Cody. Directed by Jason Reitman. Narrated by J.K. Simmons. Adjectives are unneccessary. These people are superior to adjectivity. Their quality is beyond the bounds of language. They just ARE. 
Young Adult comes out December 16.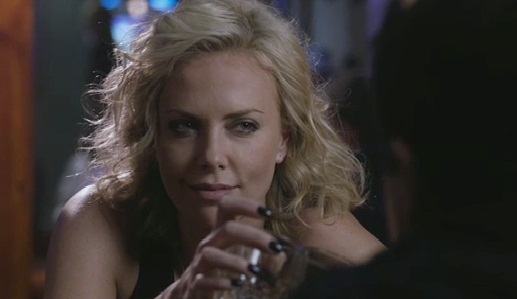 Source: Apple