If You're Nicholas Sparks, Your Books Become Movies Before They Become Books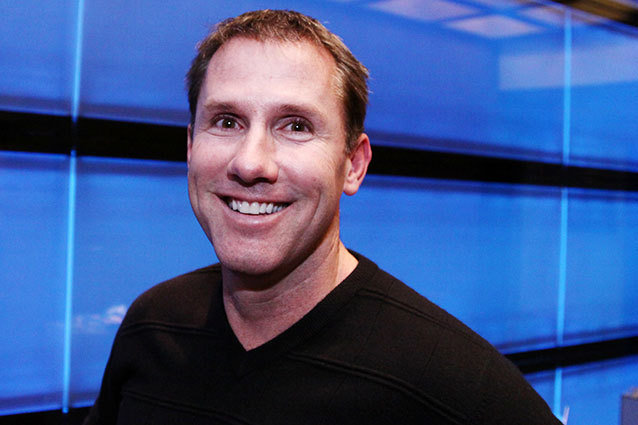 Harry Potter. Katniss Everdeen. Mysterious romantic leading lady with a secret and the ability to completely enrapture a sweet, overly-affectionate male lead. These are the characters whose power over fans gives them the ability to nab movie deals before their books are even bound. Granted, for Harry and Katniss, these deals happened because they are the stars of book series, and once the first movie is a go, it only makes sense to move onto the books that follow. It's also common for non-fiction books, such as ones centered on high profile figures like Lance Armstrong. But for Mysterious romantic lead X, the draw is her mere existence. That's because Mysterious romantic lead X is a Nicholas Sparks character, and apparently, her book doesn't need to exist yet for her to become the star of a new studio flick. 
RELATED: Is This a Nicholas Sparks Movie? – QUIZ
That's the case for The Longest Ride, Sparks' latest romantic novel which won't even be available to read while sipping peppermint tea and eating bon bons until Sept. 24. Yet, Fox 2000 is so confident in the power of Sparks that they've acquired the book rights and have given the movie a projected release date: Valentine's Day 2015. What's in the book — solid gold? The secret to eternal youth? A Potter-eqsue map that magically charts Ryan Gosling's whereabouts at all times? Nope. It's just another schmaltzy tale about a couple. (This time the twist is that the young couple's story intersects with that of an old couple! So it's like The Notebook! But more complicated!) But you can bet your best sassy hair flip that like Valentine's Day 2013's Safe Haven, The Longest Ride: The Movie will ensnare audiences by the millions in two years' time. 
RELATED: Nicholas Sparks: Gay Romance Isn't My Genre
Of course, it's infuriating to think that Sparks' life is so easy that he can conceptualize a book and just know it will someday become a movie, but don't get too discouraged. His deals keep rolling in because he's mastered the art of repetition. We could guess right now what the outcome of this book will be (though we should note that Safe Haven's bananas ending was a total surprise, minus the part where they lived happily ever after despite major life obstacles). Hell, we can even predict what the poster will look like (man holding small, blonde woman's face or man holding small, pretty woman from behind). 
But our rage over the ease with which the master of the rewrite-as-new-material nabs movie deals aside, the twist ending is that we'll raise our fists and cry foul all the way to the box office, where we'll buy a ticket to The Longest Ride, shrouded in a sunglasses and 1960s headscarf disguise. Damn him and his ability to emotionally satisfy us against all logic and sense!
Follow Kelsea on Twitter @KelseaStahler
[Photo Credit: SuccoMedia/WENN]
---
From Our Partners:


40 Most Revealing See-Through Red Carpet Looks (Vh1)


33 Child Stars: Where Are They Now? (Celebuzz)