'Parks And Rec' Fans, Nick Offerman Is Getting 'Metaphysical'!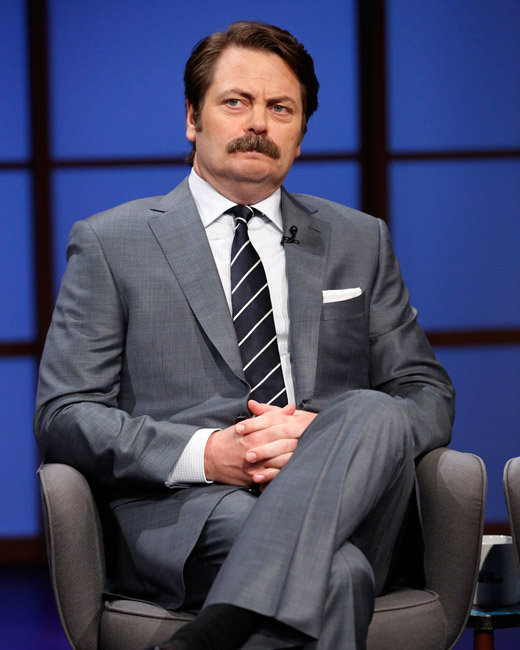 NBC/Getty Images
Parks and Rec fans (and fanatics), stop everything. Ron Swanson… er… Nick Offerman is headed our way via this new "metaphysical drama" (because, yes, that is a thing) called Welcome to Happiness.  He (and his moustache) will star alongside Olivia Thirlby and Kyle Gallner in the film, which is set for a 2015 release. Not much is known about the project, but according to IMDB here's some of what you can expect:
A children's book author is the gatekeeper to a mysterious door in his closet that only allows certain people to enter. When he learns where the door leads, his life is forever changed.
Sounds like there will be plenty of opportunities for Offerman to get weird. This is a good thing.
Follow @Hollywood_com Follow @shannonmhouston