Nico Tortorella In Talks For 'Odd Thomas' Villain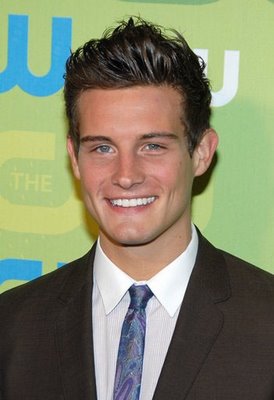 Seems that the cast for Odd Thomas has been more or less rounded out. Anton Yelchin stars as the short order cook who can see paranormal things. Addison Timlin is the love interest and apparently Willem Dafoe will the be the mentor police chief. And now we can add Nico Tortorella to the mix as the bad guy. Throw in some up-andcoming comic actor for the best friend role and we're good to go!
Tortorella joins the Stephen Sommers directed Thomas after appearing in this week's Scream 4 as Emma Robert's ex-boyfriend. But let's be honest here: you best remember him from Make It or Break It, the riveting show about… gymnastics which featured this amazing, amazing scene. Seriously, you cannot find a more unbelievable scene than that. It should be preserved in the television history books (a book for television? Um, okay) so future generations can experience it. So good.
Source: The Hollywood Reporter