Nicole Kidman to Star in Phillip Noyce's 'My Wild Life' Daphne Sheldrick Biopic

Dame Daphne Sheldrick is a monumental figure in the world of animal conservationism. She spent decades of her life caring for orphaned wild animals and rehabilitating them for capable life in their natural habitats. Sheldrick has worked with rhinoceros, zebras, warthogs and various types of birds, among other species, but she is most renowned for her work with elephants. Sheldrick is recognized as a pioneer in the successful husbandry of elephants.
A film project entitled My Wild Life, dedicated to exploring and highlighting the accomplishments of Sheldrick, has been in development for some time. Actress Nicole Kidman has recently begun expressing interest and is now signed on to play Sheldrick in the biopic. Along with Kidman, director Phillip Noyce is also attached. Noyce's filmmaking career dates back to the 1960s. He has directed films including Patriot Games, Clear and Present Danger, The Bone Collector and last year's Salt.
Despite her accomplishments, Sheldrick has maintained a relatively low degree of notoriety. Sheldrick is responsible for the lives of countless animals, and doubtlessly in part for the perseverance of many species. The short documentary film Born to Be Wild 3D, which was released earlier this year, features Sheldrick alongside conservationist and orangutan specialist Dr. Birute M. Galdikas.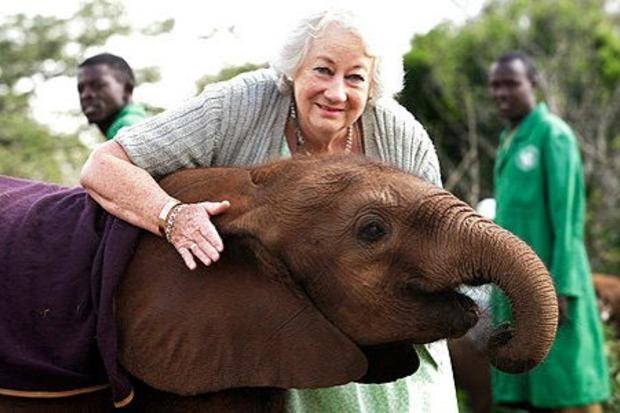 Source: THR