No One's Saying Beetlejuice 2, Beetlejuice 2, Beetlejuice 2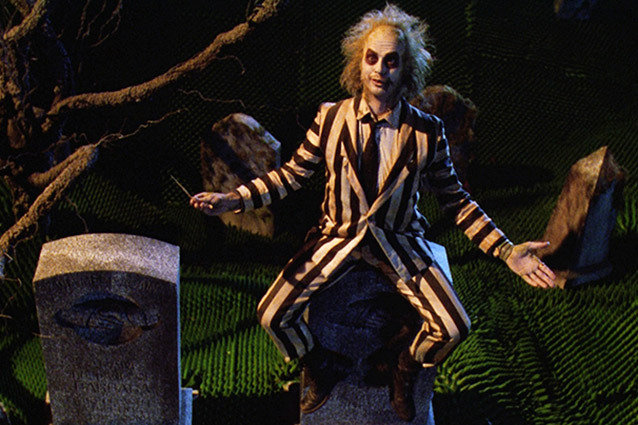 Warner Bros.
Who can forget the 1988 Tim Burton classic starring Michael Keaton, Alec Baldwin, and Geena Davis? We're not going to say his name — lest we summon the obnoxious ghoul from beyond the grave — but you know who we're talking about. Now 25 years later, Tim Burton and Michael Keaton have entered talks with Warner Bros. to revive the famous ghost, but how could a sequel be anywhere near as good as the original?
From the 1980s until the early 2000s, Burton put out one fantastically morbid cult movie after another: Edward Scissorhands, The Nightmare Before Christmas, James and the Giant Peach,  and Corpse Bride just to name a few. Burton was the king of mixing horror with comedy in a way that could make you scream and laugh at the same time. (Well, maybe that's not possible, but you know what we mean.) However, in recent years Burton seems to have lost his touch. It was especially apparent in 2012's Dark Shadows, which we can all agree was not his best work.
So is Beetlejuice 2 going to be Burton's redemption? Will he be able to get back the movie magic he once had? Or will the sequel fall victim to whatever funk Burton has been in for the past couple years? Unfortunately, it's going to be a while before we get some answers since the film is still in the very early stages of pre-production.
But the real question on our mind isn't whether the film will be good (we're pretty sure it won't be), it's how will Burton manage to include his favorites: Johnny Depp and Helena Bonham Carter?