Noel Clarke Cast Opposite Chris Pine and Zoe Saldana in 'Star Trek 2'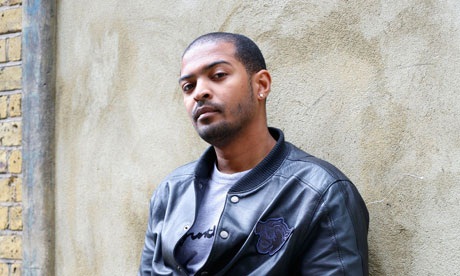 The coming together of two longstanding science fiction phenomena—surely, this is to be a revered union of the greats. Or, perhaps, a chaotic collision of incompatible independent legends that, when combined, form a cinematic travesty offensive to fans of both pieces of work? … No. It'll probably be fine.
J.J. Abrams has cast Doctor Who vet Noel Clarke in Star Trek 2. See? Told you it was good news. Clarke's role in Star Trek 2 has yet to be revealed beyond Variety's brief description of the character as "a family man with a wife and young daughter."
Aside from his stint on Doctor Who as Mickey Smith—boyfriend to Doctor companion Rose Tyler (Billie Piper), and later husband to another Doctor companion, Martha Jones (Freema Agyeman), with an increasingly prominent stake in the Doctor's life and adventures over the course of his years on the show—Clarke has starred in films including Kidulthood (which he also wrote), its sequel Adulthood (which he wrote and directed), Centurion and Screwed.
So embrace this news, fans of Star Trek and Doctor Who alike. It may not exactly be the world-changing event I might have alluded to earlier, but it's nothing to sneeze at.
Source: Variety