Noomi Rapace Will Somehow Play 7 Different Roles in 'What Happened to Monday?'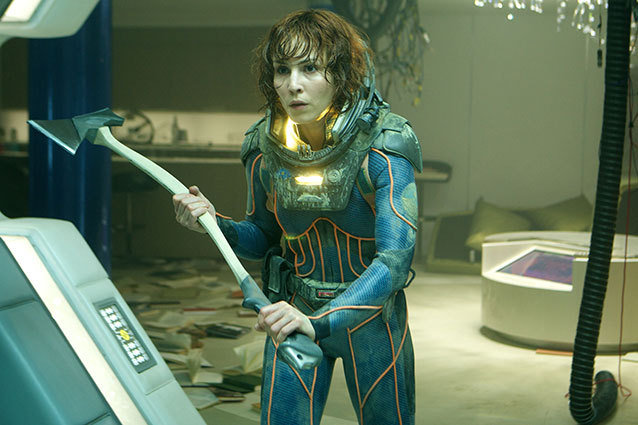 20th Century Fox
We thought Tatiana Mainslay was testing the limits of acting by stretching herself into numerous different clones with distinct personalities in BBC America's Orphan Black but this is straight ridiculous. According to Variety, Noomi Rapace is taking up the tall order of playing seven different roles in the upcoming sci-fi drama What Happened to Monday? In the film, Rapace will portray a group of septuplet sisters who must hide their identities in a world plagued by overpopulation, and governed by a strict one-child policy.
Director Tommy Wirkola said that the part was initially written for a man but he was won over by Rapace's fine résumé. "Although the role was originally written for a male, I was struck by the complexities of having an actor portray seven characters and immediately knew Noomi was the ideal actor – male or female – to bring them to life."
Rapace is a talented actress with a superb ability to shrink into roles, and fully become the person she's tasked to play. We've seen her play a diverse set of characters in films like Prometheus, Sherlock Holmes: A Game of Shadows, and the original The Girl with the Dragon Tattoo film trilogy, but we wonder if she has enough in her to play seven different characters in one film, characters that will have to seem similar enough to be sisters, but also have enough of their own unique quirks and mannerisms to set them apart? Hopefully Rapace will be able to give What Happened to Monday? a convincing set of septuplets.