Noted Italian Comedy Director Commits Suicide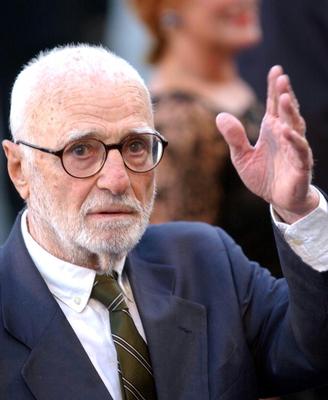 Granted, not all suicides are noble and many are unfortunate, but sometimes, sometimes man, they are ballsy and honorable. Take for instance noted Italian comedy director Mario Monicelli, who at 95 learned he had terminal cancer jumped out of a fifth story window at a Rome hospital.
For an excellent overview of Monicelli's work, please look at the AV Club's write up of his death. Why bother trying to redo what has already been done so well before me?
Anyway, we of course extend our condolences to his friends and family. But man, that took big brass balls for Monicelli to jump out of a window. The man was 95, lived a very full life (his last movie was 4 years ago. WHEN HE WAS 91.) and faced, at best, a few more years of life constantly being shuffled off in and out of doctor's buildings. He handled his life in his own way and on his own terms.
It saddens me, Signor Monicelli, that I had to learn of your work in a manner like this, but I look forward to watching your classics. Rest in peace, good sir.
Source: E! Online