Now that Brad Bird Is Out, Which Disney Vets Could Direct 'Star Wars Episode VII'?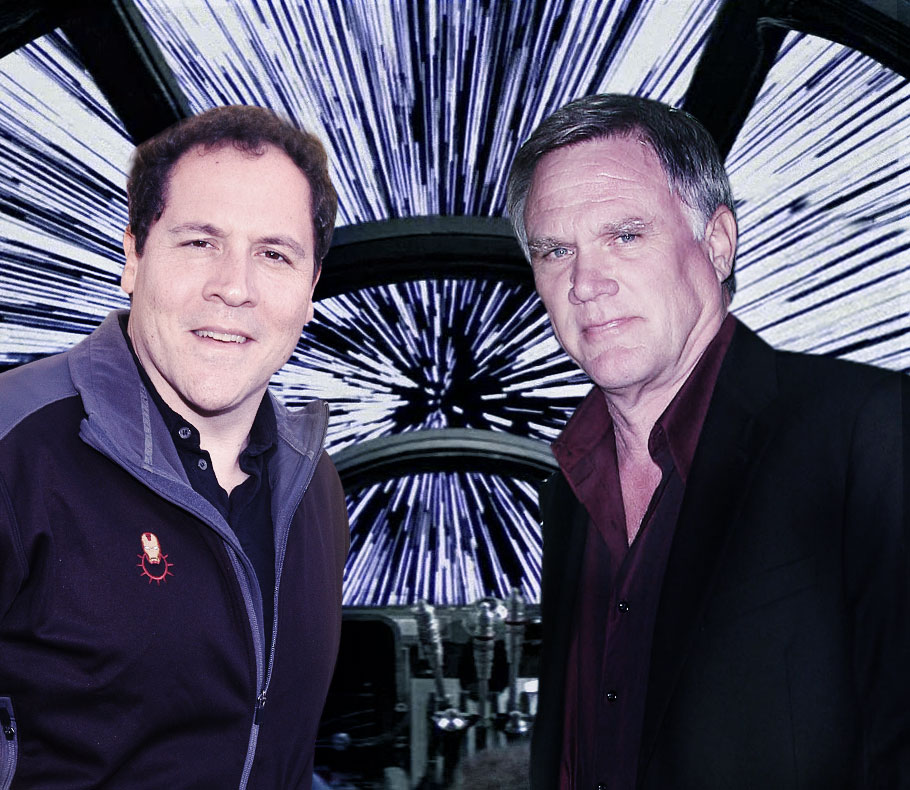 Brad Bird's tweet over the weekend that he will not be directing Star Wars: Episode VII has left the job of helming the next installment of the most influential franchise in movie history up in the air. Especially when you consider that J.J. Abrams has also all but passed on the project and Lucasfilm president Kathleen Kennedy's most frequent collaborator, Steven Spielberg, recently told 60 Minutes he's no longer interested in directing big budget action films. Star Wars fanatic Joss Whedon is already committed to The Avengers 2, which, like Episode VII, is slated for a 2015 release, all but scratching him from contention as well. Then, there are fanboy favorites Neill Blomkamp (District 9 and 2013's Elysium), Christopher Nolan, and Alfonso Cuaron, who seem unlikely to work for Lucasfilm's new parent, The Walt Disney Company. Rather, Disney has shown throughout its history that it likes to hire from within for its biggest projects. With that in mind, we've rounded up what we deem at this moment to be the eight most likely contenders for the Episode VII directing gig—contenders with previous connections to the Mouse—and have calculated what we think are the odds of each candidate to land the job. With any luck we'll be the Nate Silver of Star Wars prognosticating.
JON FAVREAU
Previous Disney Relationship: All but single-handedly made the idea of in-house Marvel moviemaking a reality with 2008's Iron Man, the first property that the comics giant self-produced rather than co-produced with another studio (like their previous X-Men films with 20th Century Fox and the Spider-Man films with Sony). Iron Man and its $585 million worldwide box office made Marvel a "must have" acquisition for Disney.
Why He's a Contender: A master of glossy pop entertainment, Favreau knows how to assemble an action scene. But just as important, he knows how to create vivid characters and bounce them off one another with quirky, comedic verve. Just look at 2010's Iron Man 2, which is basically just a screwball comedy starring guys in metal suits trading witty repartee. He could bring a much-needed sense of humor to Episode VII. Better yet, Favreau's already a Lucasfilm vet, having voiced Pre Vizsla, a Mandalorian baddie on Star Wars: The Clone Wars (Read Our Recaps Here!) who remains a major antagonist on the Cartoon Network show as of this, its fifth season. Favreau may also be looking for a new project to get his hands on. Warner Bros. recently put the Jersey Boys adaptation he'd been working on in turnaround. And, come on, regardless of the results, Favreau managed to get Harrison Ford out of mothballs for Cowboys & Aliens. Who's to say he couldn't snag him again for Star Wars?
Odds of Landing the Job: 3-1
JOE JOHNSTON
Previous Disney Relationship: Took the reins of one of the most unusual—and for our money, underrated—Disney live-action projects ever: 1991's The Rocketeer. Also directed 2011's Captain America: The First Avenger for Disney subsidiary Marvel.
Why He's a Contender To Helm Episode VII: With films like Jumanji and Hidalgo, Johnston has proven his ability to mix kid-friendly action with grown-up menace, and in The Rocketeer and Captain America he captured a retro aesthetic very much in line with Star Wars' own '40s movie-serial template. Most importantly, however, Johnston is the man who designed Boba Fett's signature armor when he worked as a Lucasfilm production designer way back in 1978. Considering that Fett is on the shortlist of Original Trilogy characters fans want to see in Episode VII, and that Johnston himself has talked about directing a live-action Boba Fett movie, he could very easily be George Lucas' successor in the director's chair.
Odds of Landing the Job: 4-1
GORE VERBINSKI
Previous Disney Relationship: Filled the Mouse's coffers with $2.7 billion from the first three Pirates of the Caribbean. Now directing the high risk (but possibly high-reward) Lone Ranger reboot starring Armie Hammer as the masked gunslinger and Johnnie Depp as faithful companion Tonto.
Why He's a Contender: Pirates of the Caribbean: The Curse of the Black Pearl could have flopped as easily as 2003's other themepark-based Disney film: The Haunted Mansion. But Verbinski took a concept that some found as crazy and laughable as the idea of more Star Wars movies and brought it to vivid, briny life. Regardless of what you think of Pirates of the Caribbean, it connected with a lot of people. However, reports of production difficulties on the set of The Lone Ranger, the budget of which has ballooned to a rumored $250 million, could stymie his chances of getting the gig.
Odds of Landing the Job: 8-1
LEE UNKRICH
Previous Disney Relationship: Directed Toy Story 3 and co-directed Toy Story 2, Monsters Inc., and Finding Nemo.
Why He's a Contender: By directing Episode VII scribe Michael Arndt's screenplay for Toy Story 3, he made grown men weep. What better time for Unkrich to make the leap to live-action than by reteaming with Arndt for Star Wars?
Odds of Landing the Job: 10-1
(Moviefone)