Lars von Trier's Real Sex-Filled 'Nymphomaniac' Trailer Gives New Meaning to "NSFW"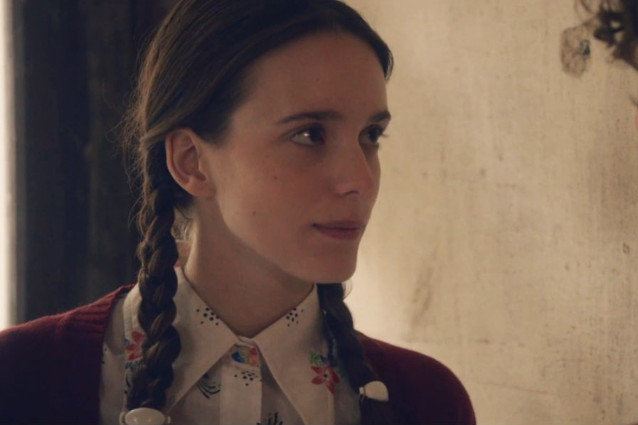 NymphomaniacTheMovie/YouTube
We haven't heard much from Lars von Trier since 2010, when airing his odious personal views at the Cannes film festival robbed Kirsten Dunst and Charlotte Gainsbourg of well-deserved accolades for their performances in von Trier's Melancholia. Now, the trailer to Nymphomaniac, the final film in von Trier's "Depression" trilogy, has been released online. The only thing really known about this film is it's use of non-simulated (A.K.A. real) sex and its explicit nature. Both are on full display in this minute and a half glimpse, which make this a very strong NSFW… maybe not safe for anywhere. Be wary.
If Melanchoia was a heavy, deadening depressive episode, then so far, Nymphomaniac looks quite like mania — the screeching guitar, haphazard cuts, blunt force exposition, and eventual disintegration into screaming. After Melancholia's inevitability and inaction, maybe Nymphomaniac will be representing a reckless capacity for self-destruction. The first film in this trilogy, Antichrist, is a marriage of these themes, with the situational depression of a child's death expressed with sexual mutilation and guilt. Melancholia was a nice break from the nauseating body horror, but that looks to be back in full force in Nymphomaniac. The sex portrayed in the trailer is not shot to arouse, but to repulse. The fact that it's real sex is not only uncomfortably graphic, but also shows that it truly is meaningless — there is no lost love among the characters shown in the trailer. It's a little reminiscent of how Shame portrayed sex addiction, though that film had a detached elegance to it that would be very out of place here. 
Von Trier is an undesirable person, but an intriguing filmmaker. It should be easy to dismiss this film as a gross gimmick and plea for attention. But it looks like he was able to get another nuanced Charlotte Gainsbourg's performance that will be hard to ignore. Gainsbourg always manages to bring a certain level of assuredness in her own acting that makes it easy to follow her into these dark, unappealing movies.  Maybe if there were more directors shepharding such fantastic female performances (not characters, but performances) to the screen, he would be easier to dismiss, but since there aren't, he isn't.