NYC Marathon Canceled: Here Are 5 Movies You Can Watch Instead!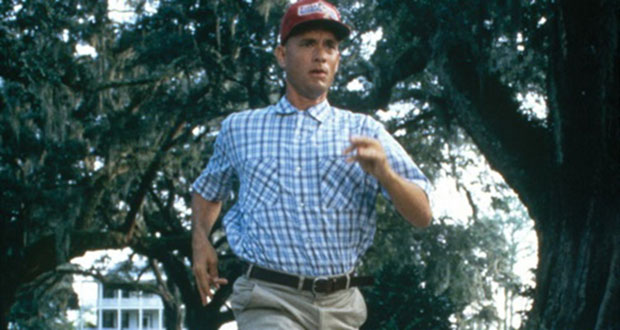 Sure, the 'Jersey Shore' house miraculously survived Hurricane Sandy, but not everything — and everyone — was so lucky. Which is why Mayor Michael Bloomberg held a press conference to announce the cancellation of this weekend's New York City Marathon. This will be the first time in the race's 40-year history the event has had to be canceled. But not to worry, we've come up with five inspiring running movies you can watch instead. Although if you were one of the 47,000 people signed up to run, we know sitting on the couch for a movie marathon isn't exactly as calorie-intensive — so maybe do jumping jacks while you watch.
Forrest Gump (1994)
"Run, Forrest. Run!" Do we really need to say more?
Chariots of Fire (1981)
If the Academy Award winning movie's theme song isn't inspiring enough, the true-life tale of two athletes competing in the 1924 Summer Olympics is.
Prefontaine (1997)
Jared Leto stars as long-distance runner Steve Prefontaine who was a successful runner until his untimely death at 24.
Running Brave (1983)
A true-to-life story about a North American Indian who leaves his reservation determined to win gold in the 1964 Tokyo Olympics.
Without Limits (1998)
Another biographical film with Steve Prefontaine as the subject. This one follows his relationship with his coach Bill Bowerman, who later co-founded Nike.
[Photo Credit: Paramount Pictures]
More: