Conservative Doc '2016' to Continue Its Anti-Obama Message in 'America'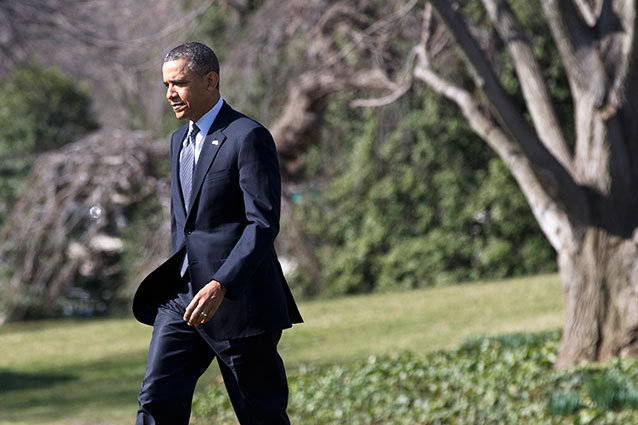 One of the biggest political talking points of the summer of 2012 spawned in a Houston movie house one hot Friday in July. The conservative documentary 2016: Obama's America, created by political commentator Dinesh D'Souza and released on a single screen in Texas' biggest city, had quickly grown to nationwide fame and infamy, ultimately becoming the fourth highest grossing documentary in history. Hungry for that same serving of buzz, D'Souza is following up his film with another cinematic jab at the POTUS — this time, he's punching up the title a bit: America, a movie that will combine the filmmaker's animosity for President Obama with, as depicted in the below trailer, an extended metaphor about America never having existed.
RELATED: Overnight Success '2016': The Film's Most Controversial Moments
The Hollywood Reporter shares D'Souza's comments about the new documentary: "President Obama looks at America as an oppressive force, while I and millions of others around the world have a different view – that America has been a great blessing to its own people and to the world." Delve into D'Souza's mind-melting hypothetical in the first teaser for the film.
Follow Michael Arbeiter on Twitter @MichaelArbeter
[Photo Credit: J. Scott Applewhite/AP Photo]
---
You Might Also Like:


Topanga's Revealing Lingerie Shoot: Hello '90s!


Disney Stars Gone Wild in 'Spring Breakers'