10 Obscure Netflix Docs for Your Lonely Friday Night
If you don't know what to watch after finishing  Orange is the New Black, or just spend hours deciding between films on Netflix each night, here are 10 of the more obscure instant streaming documentaries to make your decision a little bit harder: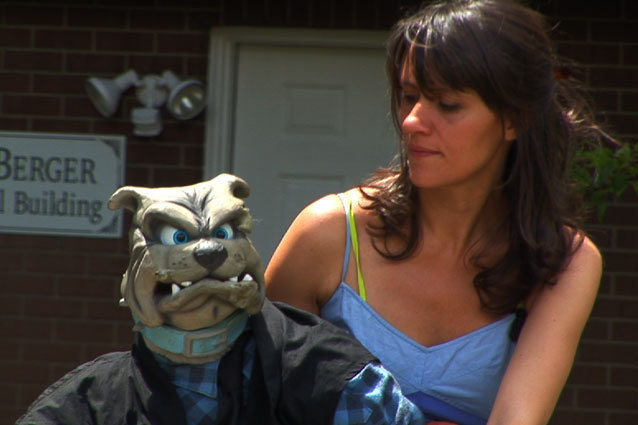 Her Master's Voice
Didn't know there was a a Puppet Graveyard? This docu/mockumentary follows ventriloquist Nina Conti on her soul-searching journey to say good-bye to her mentor's creatures at the Vent Haven Museum in Kentucky. (If ventriloquism is your thing, make it a puppet-themed night and watch Dumbstruck right after.)
Life 2.0

Escaping life via the wonderful world wide web is not a strange notion in 2013 but Life 2.0 takes a look at those who take it one step further. Just how skewed can one's perception of reality become when making a second identity for themselves?
Heart of the King
Elvis will never leave the building, according to these four die-hard fans and impersonators. What started as a mockumentary turned into a passionate tale of rock-n-roll and the men who will never let The King die.
Otaku
Some people really love anime, and many of them are Japanese males. This 1994 documentary explores an industry that was just emerging in their culture but has since become a world-wide phenomenon.
10th District Court
Chronicling three months in a French court room resided over by a female judge, 10th District Court deals with small trials and misdemeanors that are both telling of the human character and a look into society.
OC87
The door to discussion on mental illness is thrown wide open as Buddy Clayman documents the long journey he faced to become a filmmaker while struggling with both OCD and Asperger's Syndrome.
Lunarcy!
The moon is pretty pivotal in our everyday lives but there are some people who it means more to then just wave schedules. (A former ventriloquist is also featured in this movie, who knew it was so huge an industry?)
Super, Girls!
China's former singing contest was a way for girls to find grand fame in their country. Yi Jian follows ten of the contestants through their hopeful journey to stardom during the second, and final, season of "Super Girls Singing Contest."
American Harmony
High-name salons may be on the rise, but barbershops aren't going anywhere and neither are their singers — there's even an International Championship of Barbershop Singing and the fight to the crown isn't as quick of a cut as you'd think.
NoBody's Perfect
Director Niko von Glasow was born disabled as a result of his mother taking thalidomide's during pregnancy. His search for those suffering the same consequences, missing limbs and handicapped, is riddled with both humor and compassion.
More:
New & Noteworthy in Hollywood
Are We Over TV Antiheroes?
'Blue is the Warmest Color' Trailer Released
---
From Our Partners:


40 Most Revealing See-Through Red Carpet Looks (Vh1)


15 Stars Share Secrets of their Sex Lives (Celebuzz)