Will Octavia Spencer And Kevin Costner Stir Controversy With 'Black And White'?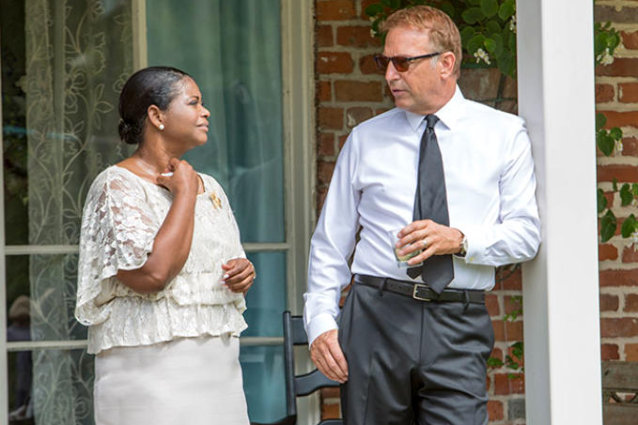 Sunlight Productions/Treehouse Films
Academy Award–winning actors Kevin Costner and Octavia Spencer are teaming up for a new movie that has a unique plot. Costner plays a widower who loses his wife in a car crash, then enters into a difficult custody battle over his granddaughter. After the death of his own daughter, he raises her bi-racial daughter, until the paternal family comes into the mix.
Spencer plays a grandmother who wants the little girl to live with her father Reggie (Spencer's character's son), but there's one particular aspect to this story some people find ttroubling. Reggie is a drug addict—and it sounds like he'll play the bad Dad to Costner's good grand[dad]. Some readers have interpretated such a distinction—in an already-complex narrative—as racially problematic.
Of course, we'll have to see how the movie navigates these issues, but—either way—it's sure to spark an interesting discussion.
Follow @Hollywood_com Follow @shannonmhouston