'Odd Life of Timothy Green': Jennifer Garner's Adorable Behind-the Scenes Story — VIDEO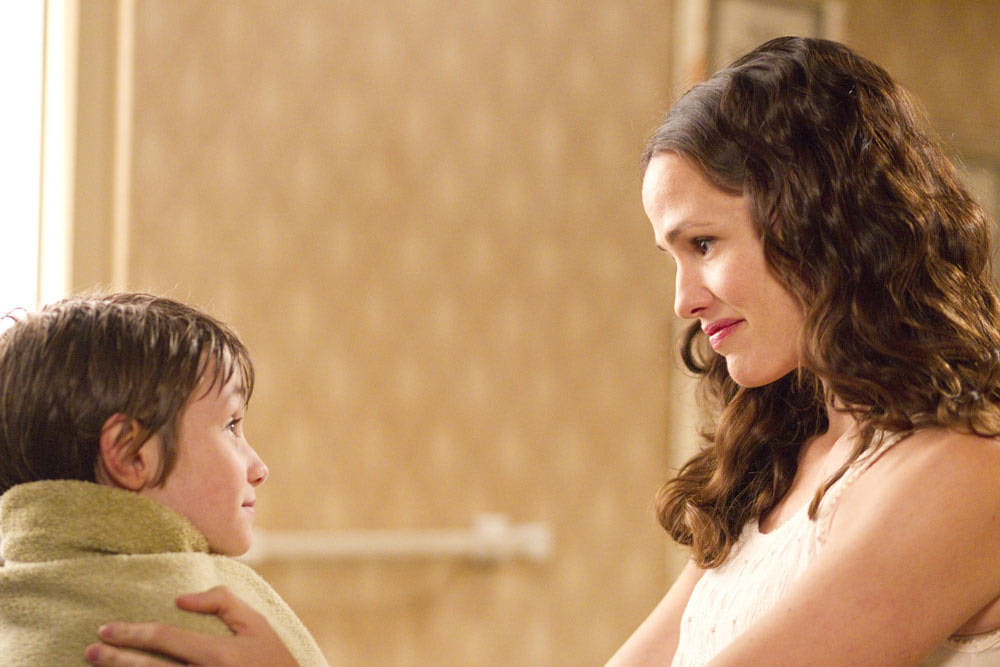 Okay we'll admit it: 
The Odd Life of Timothy Green
is a very odd movie indeed. In a mere 125 minutes you will, without a doubt, laugh, gasp, sob, and smile, and then want to call up your parents just to say you love them. Oh yes, it's a Disney movie all right, but before you pass judgment on this PG flick, we suggest you read on.
Jim (Joel Edgerton) and Cindy (Jennifer Garner) Green desperately want a child to love, but after learning their dreams are heart-breakingly impossible they decide to bury their hopes. Literally. The adorable couple writes down all the characteristics they would hope to see in a child and buries the notes in a box in their backyard.  One stormy night – and in true Disney fashion – ten-year-old Timothy (CJ Adams) sprouts from the garden, leaves and all, to claim the Greens as his own.
Hollywood.com recently sat down with the always-lovely Garner, and we were surprised to learn that one of the sweetest moments in the movie was actually the scene she most dreaded. "It was painful!" she reveals with a laugh. Plus, Garner shares the cutest story starring her real-life hubby Ben Affleck. You'll never guess which celeb's property the actor was able to charm his way into.
The Odd Life of Timothy Green sprouts into theaters Wednesday, August 15 and check out Hollywood.com's exclusive interview below.
Follow Leanne on Twitter @LeanneAguilera