Oh, James! 13 Bond Sex Scenes That Leave Us Shaken (Not Stirred) — GALLERY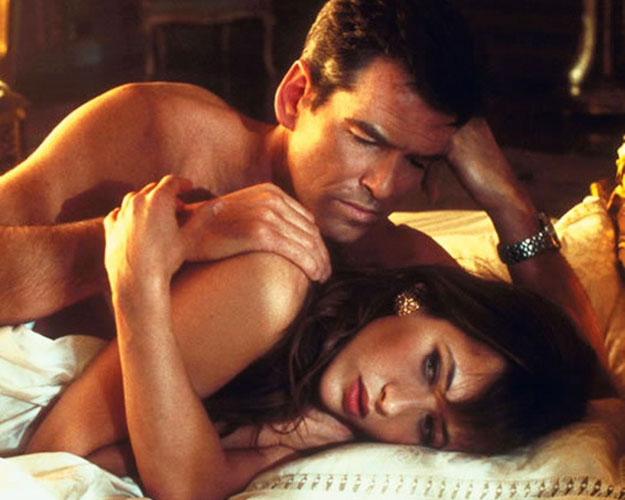 As Moneypenny told us in Tomorrow Never Dies, James Bond is quite the cunning linguist. But enough talk! We want to see James Bond in action. That is, when he's romancing some of the franchise's randiest Bond girls. After all, when it comes to pun-laced love-making, every iteration of Bond from Sean Connery to Daniel Craig has been known to, ahem, rise to the occasion.
So which of his dozens of love scenes rank amongst the best? Click below to see 13 Bond sex scenes that have left us noticeably shaken (not stirred).
[Image Credit: TK]
More:
What Your Favorite James Bond Says About You
12 of the James Bond Movie Franchise's Most Unforgettable Deaths