'Olympus Has Fallen' Heading to London for Sequel With the Least Creative Title in the World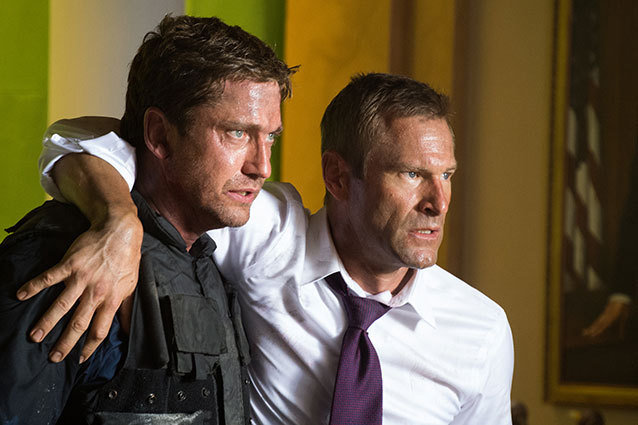 FilmDistrict
Gerard Butler, Aaron Eckhart, and Morgan Freeman are back to save the White House… oh, wait… this just in: They're saving London this time. The fearsome threesome are heading back to the big screen for London Has Fallen, a sequel to 2013's Olympus Has Fallen, according to IGN.
The second Fallen flick will follow the U.S. Secret Service agent (Butler), the U.S. president (Eckhart), and the Speaker of the U.S. House of Representatives (Freeman) as they work their magic to thwart an attack on London during the funeral of the British prime minister. Olympus director Antoine Fuqua will not return to direct the sequel, but Katrin Benedikt and Creighton Rothenberger, who both penned Olympus, will return to write London.
While Olympus was beat out by the competing white house take-over film (White House Down) at the box office this past summer, it doesn't appear as if its producers were afraid to make the first move this time around. But considering that White House Down came out on top, pressure is presumably now on its producers to come up with a sequel. All they need to do is get Channing Tatum to reprise his role as Cale, the hero-by-circumstance — that is, if they can pry him away from his scandalous burlesque club reality show…
Filming is scheduled to begin in London in May 2014.