'On the Road' First Poster: Kristen Stewart Drives Us Crazy!
Jack Kerouac's On the Road is one of the most polarizing pieces of literature to find its way into the public eye in the past hundred years. Some would call a monumental piece of literature that revolutionized various elements of style and storytelling. Others criticize the work for its callous rejection of structure, going so far as to deny it any real literary merit.
But who cares about any of that? This is a movie—and now, after a few
off-the-cuff snapshots from set
trickled out to the web, we have our first real glimpse into the film's apparently glimmering aesthetic. In the new poster,
Garrett Hedlund
(playing Dean Moriarty),
Sam Riley
(playing Sal Paradise) and
Kristen Stewart
(playing Marylou) embody the spirited yet listless abandon embodied by the characters and the Beat Generation that they represent.
Can fans of the book look forward to a movie equally as intriguing, or will they be disappointed by the modern adaptation? Will haters despise the film just as much as they do its source material, or will they find something new and remarkable in its retelling? Hard to say, really. But either way, it sure makes you want to get in your car and take off.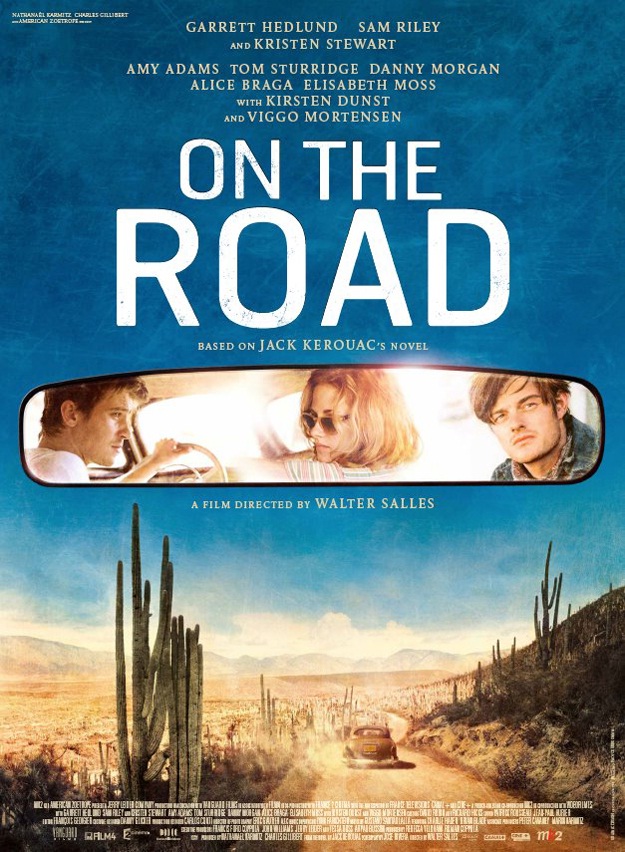 Source: On the Road