Box Office Duds: These Movies Fell Flat At The Starting Gate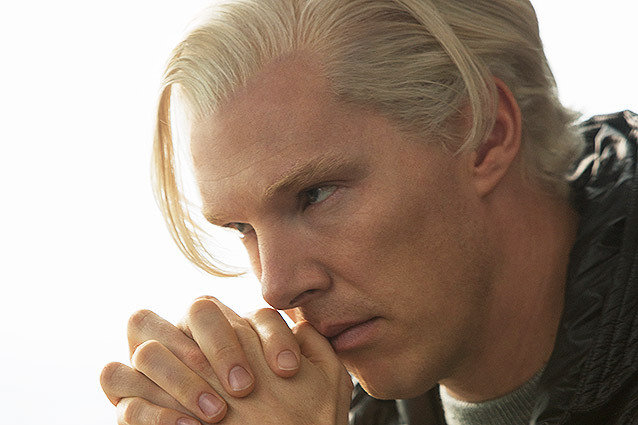 DreamWorks Studios
When a highly-anticipated and heavily advertised movie hits the theaters and bombs, it's got to create a truly unusual feeling for all involved. It would have been interesting to be a fly on the wall for the reactions of Benedict Cumberbatch upon his learning that The Fifth Estate averaged $969 per theater over the opening weekend.
"Wow. That's marvelous. $969 thousand per theater? Excellent start!"
"… No, Benedict. That's dollars. Just dollars. $969. Nine-hundred sixty-nine."
"I need to go for a walk. A very long walk."
Seeing that made me think of five other recent and historically bad openings:
Machete Kills (2013)
This was not a good year for openings. It's a bit of a surprise, since it's packed to the gills with stars and people seemed to love the first one. It pulled in $3.8 milllon, which was spread out over 2,500 theaters. This equals — and please bear in mind, I was never good at math — not a lot. I just hope Danny Trejo's Machete doesn't track down the people who didn't see this movie.
Jobs (2013)
The subject matter was awesome: Steve Jobs! But people just couldn't get past the fact that it was Ashton Kutcher in the role. The other problem was that the movie only focused on a narrow slice of his life, and there was so much to his whole story. It opened to $6.8 million. That may have been lower than the amount Kutcher makes per episode on Two And A Half Men. Dude, you got Punk'd at the theater!
It's Pat (1994)
This movie, based around a person of ambigious sexuality played by Julia Sweeney on a series of Saturday Night Live skits, had a very limited theater run, and it's a good thing: It got terrible reviews and supposedly earned only around $60,000 TOTAL. It was unambiguously yanked out of the theaters very quickly.
Major League: Back To the Minors (1998)
Audience members sent this film back to the bush leagues, paying only a little over $2 million in its opening weekend. Of course, with no Charlie Sheen and Scott Bakula taking over the lead role, the lack of interest is understandable. Bakula probably said in his best Quantum Leap voice, "Ohhhh boy…" when he saw the numbers.
The Oogieloves in Big Balloon Adventures (2012)
This was supposed to be from a popular kids' series, but a movie that looked like the Teletubbies on acid only raked in $443,000 in its opening weekend. I'm sure that cast members like Cary Elwes and Christopher Lloyd called Cumberbatch to tell them that it could have been a LOT worse.