How Controversial Will Oprah's Role as God in Her New Christian-Themed Movie Be?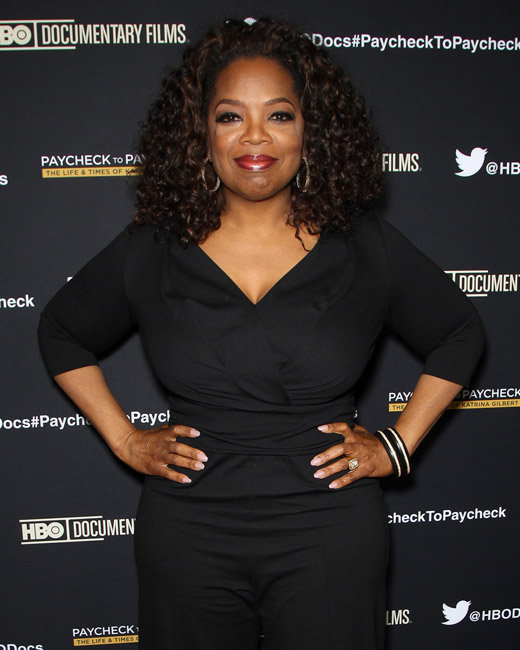 FayesVision/WENN
Last year when Oprah Winfrey and Forest Whitaker teamed up, it resulted in one of the best films of the year: Lee Daniels' The Butler. This year the two are working together on a new project, and we have a number of reasons to get excited about it. Whitaker is rumored to be the director of the highly-anticipated adaptation of The Shack, a book that had some controversial plot points when it first came out back in 2007.  It hasn't been confirmed yet, but according to reports he has plans to write, direct, and star in the movie. The great Idris Elba is rumored to have been cast in a lead role, so we also have that to look forward to. And if you haven't read the book yet, Indiewire's Shadow & Act shared this bit about William Paul Young's novel:
… a Christian-themed novel about a character by the name of Mackenzie Allen Philips, whose youngest daughter, Missy, has been abducted during a family vacation and may have been brutally murdered. Four years later, Mack receives a suspicious note, apparently from God (the above-mentioned jolly African American woman), inviting him back to that shack for a weekend. Against his better judgment he arrives at the shack on a wintry afternoon and walks back into his darkest nightmare. What he finds there will change Mack's world forever. 
The book went on to become a bestseller, but it's going to be interesting to see how people react to the movie — especially considering the fact that Winfrey is most likely playing the role of God. When issues of race and gender intersect with Christianity and Christian beliefs, controversy almost always ensues. We saw strong reactions to Darren Aronofsky's Noah (which people felt deviated too far from the Bible, while others argued that there should have been people of color in the film), and people will surely raise objections about a black woman playing God.
So, how controversial is Oprah's new movie? Well, not controversial at all if you think God could (or even should) be played by a woman of color. And if you loved Winfrey's performance in The Butler, then this is definitely exciting casting news.
But if you believe God either looks like some variation of a.) Gandalf, b.) Morgan Freeman, or c.) Will Ferrell then this movie might be problematic for you. 
Follow @Hollywood_com Follow @shannonmhouston