Oscar News: How James Bond Will Get His Due, Finally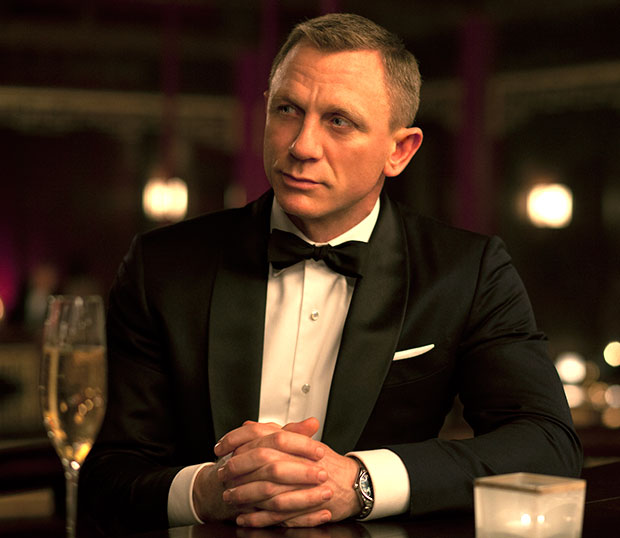 Despite being the main attraction of the longest running film franchise in history, the role of James Bond has never won anyone an Oscar. But it seems, Mr. Bond, that your luck could change.
Historically, the films themselves are wholly unappreciated come Oscar season, unless you count Goldfinger and Thunderball's Best Effects statuettes from 1964 and 1965. With Adele's Skyfall theme eligible for nomination this year, we can be certain the world's greatest spy will work his way into the Best Song category, and with the Producer's Guild handing Skyfall a best picture nomination in their often Oscar-predictive nomination rounds, things seem to be going in Bond's favor. But even if 007 falls short in the awards capacity, Oscar's got a pretty sweet birthday present for him as a consolation prize. The 85th Oscars will pay tribute to the largest film franchise in Hollywood history come Feb. 24.
"We are very happy to include a special sequence on our show saluting the Bond films on their 50th birthday," said producers Craig Zadan and Neil Meron in a press release. "Starting with Dr. No back in 1962, the 007 movies have become the longest-running motion picture franchise in history and a beloved global phenomenon."
Honoring the 50 year-old series could be a simple way to spice up the Oscars ceremony in light of recent chatter that the glossy awards show has become dull and humdrum. Including a tribute to everyone's favorite spy with, of course, the familiar bombastic bump of Monty Norman's classic "James Bond Theme" is sure to lend a sense of excitement to this year's Oscars. No one can resist the pull of that surf rock riff (or the parade of handsome men and gorgeous women that come with it). 
Of course, with Skyfall's overwhelming critical praise (including plenty for leading man Daniel Craig), monumental box office success (it just passed the $1 billion mark worldwide), and villain played by none other than Oscar-winner (and possible dark horse Best Supporting Actor nominee this year) Javier Bardem, if there was ever a year for Bond to break on through, it would be 2013. 
The 85th Academy Awards air live on Sunday, Feb. 24 on ABC.
Follow Kelsea on Twitter @KelseaStahler
[Photo Credit: Columbia Pictures]
More:
'Skyfall,' 'Lincoln,' 'Silver Linings Playbook' Among 2013 Producers Guild Award Nominees
'Skyfall' Hits $1 Billion in Worldwide Box Office
Why Isn't There a Female Equivalent of James Bond?

'Buckwild' Stars Talk 'Jersey Shore' Comparisons: 'I Ain't Paying For No Tan' (EXCLUSIVE VIDEO) (Celebuzz)

Oscars 2013: Best Picture Race Is Down to 'Lincoln' Versus 'Zero Dark Thirty' (Moviefone)