Oscars 2013: Read the Losers' Discarded Acceptance Speeches
We heard a couple of great (and a heap of so-so) victory speeches at the Academy Awards on Sunday night. Winners in all of the competitive categories gushing over their cinematic triumphs, humbly claiming that they were not duly prepared for such an honor. But we all know that's hogwash — everybody, no matter how unconfident he or she is in an Oscars win, prepares a few notes before the ceremony. We have proof of that: the scrawlings of all the big-name losers who thought that they just might be taking home the trophy.
Thanks to a friend in the awards show janitorial community, we've nabbed a few of the tossed-out note pages from the men and women who aspired to take the stage on Sunday. Brief jottings to remind them who to thank, who to scorn, and what new causes to pretend to be totally into and knowledgeable about. Check out these totally, indisputably not fake notes below, and yearn for a world where these folks actually had a chance at the mic.
The notes from Steven Spielberg's would-be Best Director speech for Lincoln…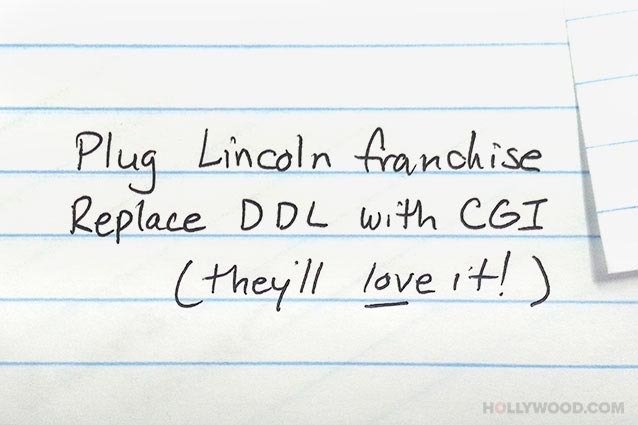 The scribblings from Joaquin Phoenix's prepared Best Actor speech for The Master…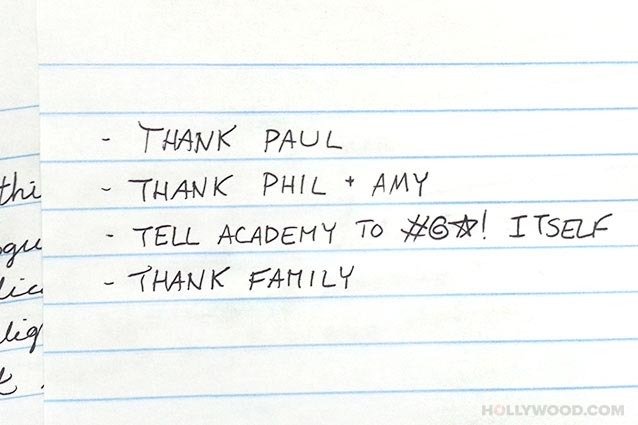 The mission statement of Naomi Watts' Best Actress speech for The Impossible…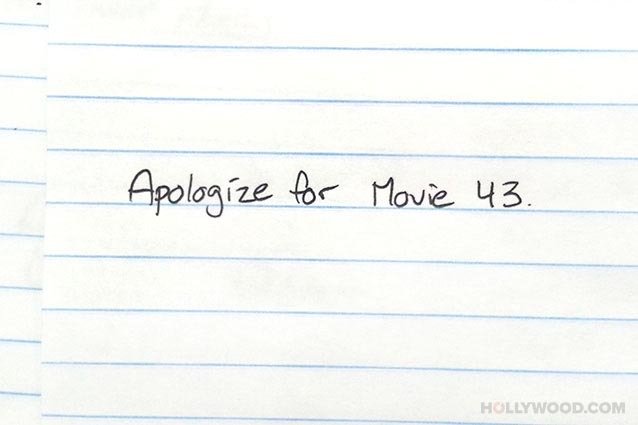 The rambling thoughts of Robert De Niro before the Best Supporting Actor speech he would have given for Silver Linings Playbook…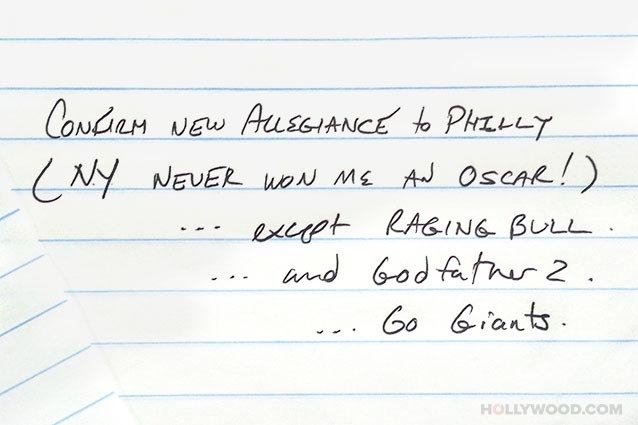 The poignant deliberations of Quvenzhané Wallis in preparation for her Best Actress speech for Beasts of the Southern Wild…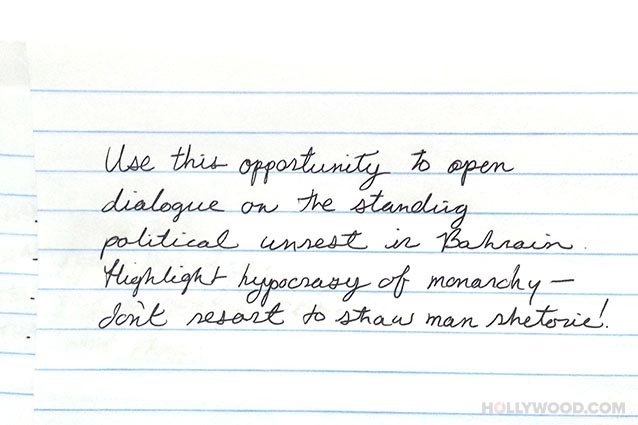 The thoughts of Emmanuelle Riva, were she to win Best Actress for Amour…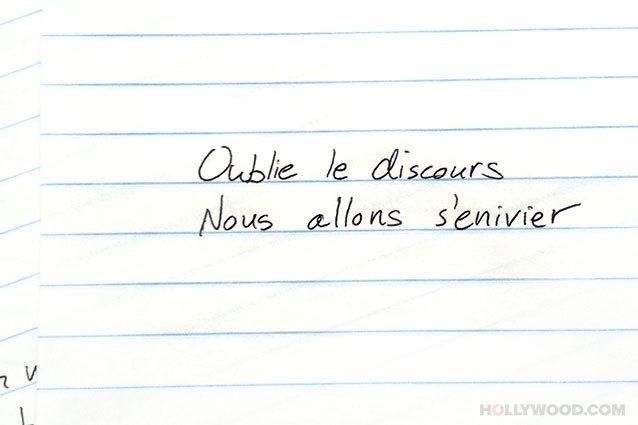 (Translates to "Forget the speech — let's get drunk")
The furied passion that could have fueled Tom Hooper's Best Picture speech for Les Miserables…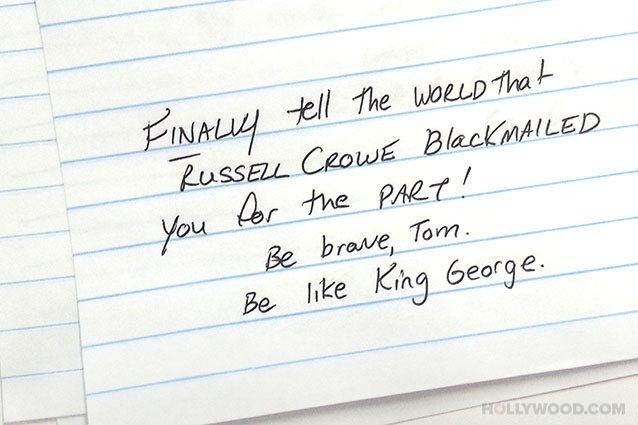 And finally, what we might have heard from Jessica Chastain, had she taken Best Actress for Zero Dark Thirty…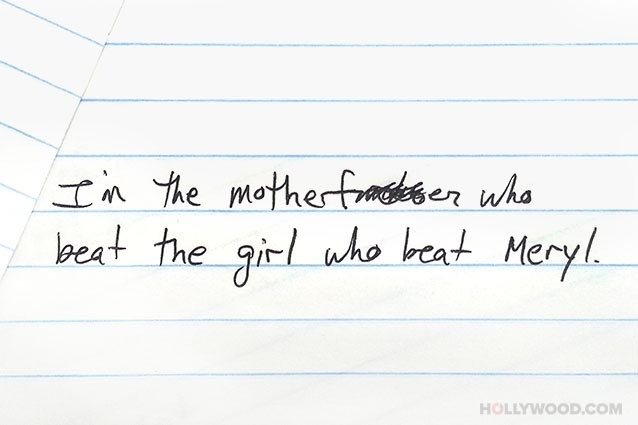 Follow Michael Arbeiter on Twitter @MichaelArbeiter.
[Photo Credit: Hollywood.com Illustration(8)]
---
Oscars 2013 Special Coverage
---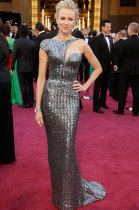 Oscars 2013 Best Dressed: PICS!
• Anne Hathaway: Oscar's Worst Dressed?
• Seth MacFarlane's Opening: How'd He Do?
• Adele's Performance Gets Mixed Reviews
• 15 Oscar-Winning Nude Scenes
• What Happened to Renee Zellweger's Face?
• Oscars 2013: The Full Winners List
• Why Kristen Stewart Was on Crutches
---
From Our Partners:


40 Most Revealing See-Through Red Carpet Looks (Vh1)


33 Child Stars: Where Are They Now? (Celebuzz)