Oscars 2013: Seth MacFarlane & Emma Stone to Announce Nominations, Please Everyone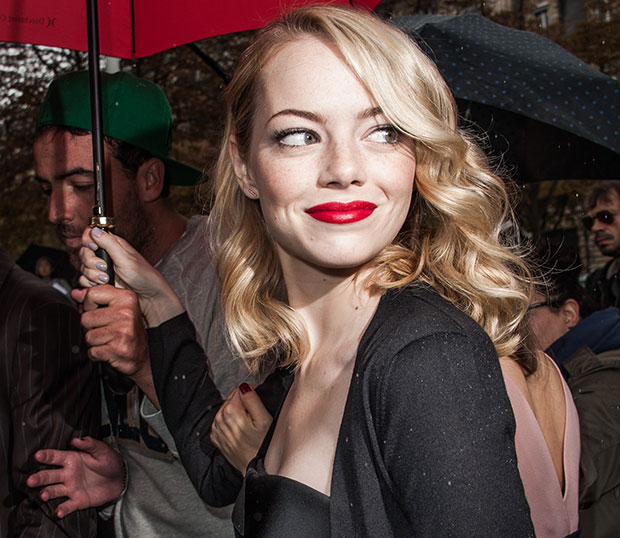 How do you get everyone revved and ready for Oscars season? Get two groups of people who make up all Americans: people who love Family Guy and those inescapably charmed by Emma Stone (also known as "everyone else"). Oscar host Seth MacFarlane and actress Emma Stone will announce this year's Oscar nominations live on Jan. 10 at 8:30 AM ET.
And yes, it's strange that the Oscar host is also co-hosting the nominations ceremony. This hasn't happened since Charlton Heston became the first Oscars show host to announce the nominations as well in 1972. (Which means this choice of nomination-announcers will also please fans of once-in-a-lifetime moments such as spying Halley's Comet.)
The year will also break the tradition of having the Academy president announce the nominations with a celebrity co-host. It seems that this is just one of the measures the Academy is taking to jazz up the entire Oscars process in 2013, likely to combat the prevailing notion that the Oscars have gotten boring. Just last week, the Academy announced that longtime Oscar pariah James Bond would get his due with a tribute during the 85th Oscars and placing MacFarlane as the host was a dose of audience-widening appeal.
But will it work? Is all this fancy footwork getting you pumped for the Oscars on Feb. 24?
Follow Kelsea on Twitter @KelseaStahler
[Photo Credit: Francois Durand/Getty Images]
More:
Seth MacFarlane to Host the Oscars, Just Like That One Time…
'Skyfall,' 'Lincoln,' 'Silver Linings Playbook' Among 2013 Producers Guild Award Nominees
Oscars Will Choose Five 'Best Song' Nominees, But Will They Be Performed?

'Texas Chainsaw': Top 5 Leatherface Kills (Moviefone)