Tech Wins at Oscars 2013: iPhones, Kickstarter, and DIY Award-Contenders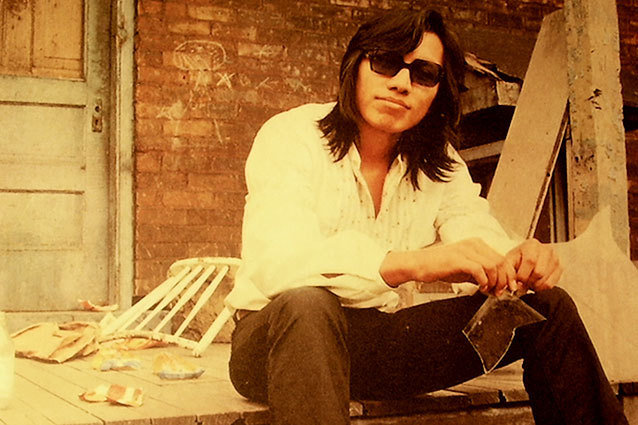 Hollywood studios are known for dumping truckloads of money into their summer blockbusters, but if a script lands on their laps that screams "Oscar," they'll give the movie the same treatment. Scanning the Best Picture nominees, you'll find plenty of movies with budgets of hovering around eight or nine figures. Bigger can often translate to "best," if the equally expensive Oscar campaigns are to be believed.
As mammoth as the Academy Awards and their winning films have become, the show still has cracks that let the smallest endeavors slip through and take the spotlight. And at the 2013 Oscars, those starless, relatively unknown efforts might be the most important winners of the year.
RELATED: See Which Movies Cleaned Up at the 2013 Oscars
With do-it-yourself filmmaking technology continuing to evolve, simplify, and decrease in cost, more and more creatives are finding ways to bring their movies to life. And they're Oscar worthy: the 2013 ceremony marks the first time a film funded by the crowdsourcing site Kickstarter took home one of the show's coveted statues. Sean and Andrea Fine's film Inocente tells the story of a 15-year-old girl who struggles as an undocumented immigrant living homeless in San Diego but continues to pursue her dream of becoming an artist. The film raised over $50,000 on Kickstarter before going on to win the award for "Best Documentary Short."
Inocente tapped into power of the Internet to reach people who would be compelled by the film's message, giving life and exposure to an issue even before the Fine couple's efforts were complete. When many Oscar viewers learned of the Short Documentaries for the first time during the Sunday night telecast, thousands of people were already in-the-know on the film.
Technology is opening doors for filmmakers like never before, both in developing awareness and in the physical making of a movie. On Sunday night, director Malik Bendjelloul won the "Best Documentary Feature" Oscar for his documentary Searching for Sugar Man. The movie follows two fans from Cape Town, South Africa as they follow any lead that may connect them with elusive legendary musician Sixto Rodriguez. Bendjelloul began shooting his film on 8mm film — a pricey option, especially for the footage-heavy art of documentary filmmaking. When he ran out of cash to finish the movie, he turned to a considerably less illustrious camera option: his iPhone.
"One day I realized that there was this $1 app here on my iPhone and I tried it and it was basically the same as the real stuff," Bendjelloul in an inspiring interview from ABC.
RELATED: Sundance Post-'Beasts': The Festival Is More Important Than Ever
Not every filmmaking option has to be as lo-fi as Bendjelloul's creative solution, nor does making a great film require $100 million worth of talent, crew, and effects. Although Beasts of the Southern Wild didn't take home any awards at this year's Oscars, the fact that director Benh Zeitlin was rubbing shoulders with Steven Spielberg and the Sundance Film Festival premiere was in contention for Best Picture meant something to both Hollywood executives and those dreaming of becoming the next big name director. With a little creativity, and with relatively no money, one could make a movie with elaborate sets, epic imagery, and a cast of wild aurochs. The idea of putting together a film on the scale of Beasts seems impossible, but Zeitlin's team used every technological avenue they had to pull the thing off on the cheap.
That computer sitting in front of you, that phone in your pocket, that next tweet you're about to cast off into the Internet ether — as this year's Oscars prove, what looks insignificant can actually be a seed to the next Academy Award winning movie. It's all a matter of what you do with it.
Follow Matt Patches on Twitter @misterpatches
[Photo Credit: Sony Pictures Classics]
---
From Our Partners:


40 Most Revealing See-Through Red Carpet Looks (Vh1)


33 Child Stars: Where Are They Now? (Celebuzz)