Ben Affleck's 'Argo' Wins Best Picture Oscar, Michelle Obama Shout-Out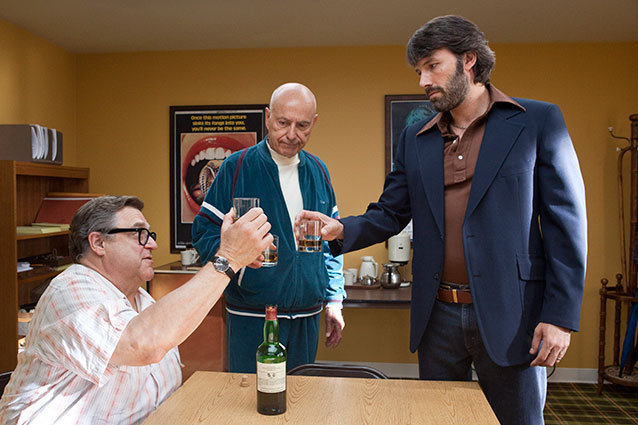 Despite Ben Affleck's absence from the Best Director race (considered to be one of the 2013 Academy Awards' biggest snubs), the actor-turned-filmmaker's thriller Argo took home the top prize of the night, which was inexplicably doled out by First Lady Michelle Obama: Best Picture.
Argo's win puts it in a rare category of films that have won Best Picture without their directors earning a Best Director nomination. Affleck's now follows Wings (1928), Grand Hotel (1932), and Driving Miss Daisy (1989) in Oscar history books. It also marks the second win for Ben Affleck, who previously picked up a "Best Original Screenplay" Academy Award for his work on Good Will Hunting.
"I was here 15 years ago or something," Affleck said at the podium while accepting for Argo. "And I had no idea what I was doing. I stood out here in front of you all. I was really just a kid. And I went out, and I never thought that I would be back here. And I am, because of so many of you who are here tonight. Because of this Academy. Because of so many wonderful people who extended themselves to me when they had nothing to benefit from it in Hollywood."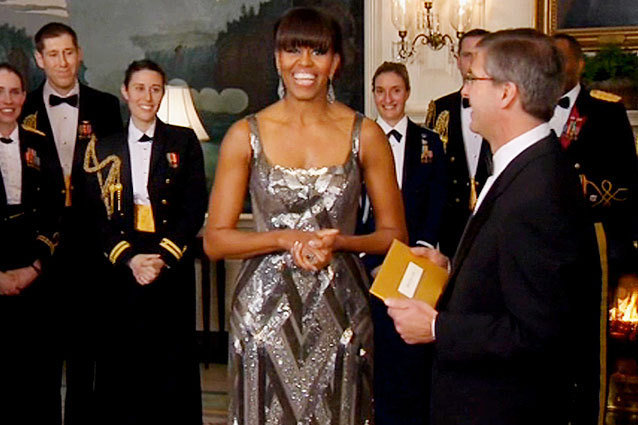 RELATED: Oscars 2013: See the Winners Here!
Written by Chris Terrio (winner of the "Best Adapted Screenplay" Oscar), Argo tells the true story of the CIA's mission to rescue a group of embassy workers during the Iranian hostage crisis. To infiltrate the Middle Eastern country and get the group out undetected, agent Tony Mendez (Affleck) faked a movie shoot with the help of real Hollywood producers, claiming the stranded Americans were part of the crew.
Produced by George Clooney and his Smokehouse Pictures production company, Argo started the Oscar season strong with a "Best Picture – Drama" win at the 2013 Golden Globes. As the race continued movie picked up awards from the BAFTAS ("Best Film," "Director," "Editing") Director's Guild ("Best Director"), Writer's Guild ("Best Adapated Screenplay"), American Cinema Editors ("Best Edited Feature Film"), and the Producer's Guild ("Outstanding Producer" aka the group's Best Picture equivalent).
RELATED: What Should Have Won Best Picture? — POLL
To date, Argo has grossed $129.79 million at the domestic box office, making it one of the higher grossing Best Picture winners in the 84 years of the Oscars.
As for the First Lady, she is the second White House resident (past or present) to appear at a major awards show during the 2012-2013 season — Bill Clinton introduced Lincoln at the Golden Globes just last month.
---
Oscars 2013 Special Coverage
---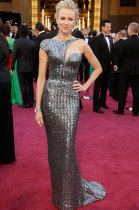 Oscars 2013 Best Dressed: PICS!
• Anne Hathaway: Oscar's Worst Dressed?
• Seth MacFarlane's Opening: How'd He Do?
• Adele's Performance Gets Mixed Reviews
• 15 Oscar-Winning Nude Scenes
• What Happened to Renee Zellweger's Face?
• Oscars 2013: The Full Winners List
• Why Kristen Stewart Was on Crutches
---
From Our Partners:


40 Most Revealing See-Through Red Carpet Looks (Vh1)


33 Child Stars: Where Are They Now? (Celebuzz)