'Argo' Vs. 'Life of Pi': Oscars' Best Picture By the Numbers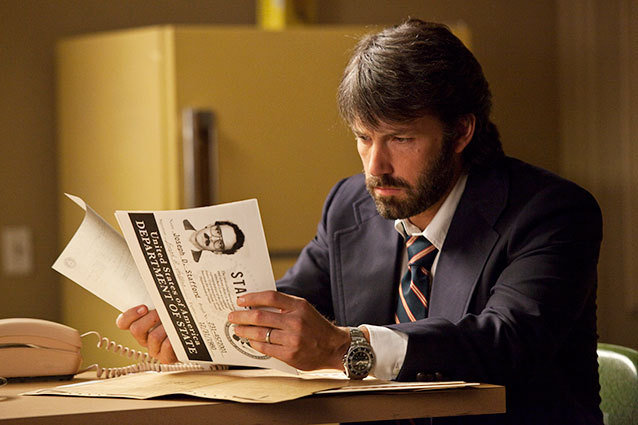 After a month of post-nomination buzz, and with only minutes to go before the clock struck midnight, the final award of Sunday night's Oscars telecast was handed out to the suspected winner. Argo was finally (and officially) the "Best Picture" of 2013.
In the end, the "Best Picture" honor was one of three awards that Argo picked up, along with "Best Adapted Screenplay" and "Best Editing." Surprisingly, another movie topped it in statue count: Life of Pi, which took home four: "Best Cinematography," Best Original Score," "Best Visual Effects," and "Best Director" for Ang Lee.
The criteria for "Best Picture" is completely arbitrary: a movie only has to arrive in a certain number of American movie theaters by a certain date to qualify for consideration in the Academy Awards. No other wins are required — and so, a movie like Argo can amount to the Best Movie of the year without picking up individual craft awards.
RELATED: Oscars 2013: Should Seth Macfarlane Host Again?
Some years have clear victors, where the achievements are across the board. Titanic in 1998 and Lord of the Rings: Return of the King in 2004 both earned 11 awards (and amazingly, without winning any acting accolades), the highest collection in Oscar history.
Certain films earn their "Best Picture" status inversely, picking up writing and acting awards to build up cred. The configuration has been dubbed "The Big Five," and the last movie to nab each award in the quintet stands out as a modern classic. In 1991, Silence of the Lambs won "Best Adapted Screenplay," "Best Actress" (Jodie Foster), "Best Actor" (Anthony Hopkins), "Best Director" (Jonathan Demme), and "Best Picture."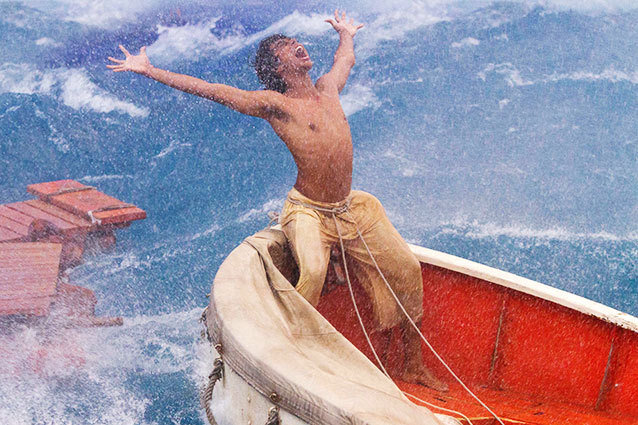 No movie from this past year fit snugly into the framework that leads to an Oscar sweep, an increasing trend for "Best Picture" winners. 2010's The King's Speech closed in on The Big Five with wins for Director, Actor (Colin Firth), Screenplay, and Picture. 2011's The Artist took an assortment of awards that lead to Best Picture, including Best Actor, Best Score, Best Costumes, Best Director. With the right Oscar campaign behind it, the parts that add up to a "Best Picture" are inconsequential, as long as it struts around acting like a Best Picture winner.
Before the 2013 nominations were announced in January, many cited Lincoln and Silver Linings Playbook as frontrunners. Both could take a few of the "Big Five" categories and come out triumphant. But the now-infamous snubbing of director Ben Affleck for Argo threw the prognostication a curveball. Suddenly, Argo became a focus of the Oscar buzz, going on to pick up a bevy of awards (Best Producers from the Producer's Guild! Best Editing from the Editor's Guild! Best Writing from the Writer's Guild! Best Director from the Director's Guild!) that pegged it as the movie to beat.
RELATED: Oscars: Ranking All 84 Best Picture Winners
So while having a foundation of technical or acting awards bolsters a movie's chances at Best Picture, the unseen murmuring of who deserves what is even more important. Without Affleck in the race, Lee was able to pick up a Directing award for Life of Pi — the second time he's done so while not obtaining a Best Picture (first was Brokeback Mountain, which earned him the director's statue but lost Picture to Crash in 2004). The Oscar-friendly story of redemption had the added hook of being a 3D spectacle, like Avatar with a heart. In an alternate universe where Affleck made the Director's cut, a Life of Pi win could have been in the cards.
Instead, it followed suit with a number of highly regarded films that looked like Best Picture material only to lose the neck-and-neck race. Saving Private Ryan won five awards before losing to Shakespeare in Love in 1998; 1951's A Place in the Sun took six and lost to An American in Paris; and the one for the record book: in 1972, Cabaret won eight Oscars, including Best Actress for Liza Minnelli and Best Director for Bob Fosse, and lost in the end to The Godfather.
An Oscar "Best Picture" isn't the sum of its parts, nor is it the sum of the right parts. Zeitgeist is the trump card; while the craft of Lee's Life of Pi can be seen in every frame of the film, Argo praises Hollywood for aiding in the success of an "American" endeavor. Affleck's own story is equally inspiring, coming back from a string of critically-maligned acting jobs to be one of the industry's top directors. The Oscars looking past the numbers game may seem illogical, but it speaks to what people love about movies. A gosh darn good time at the movies goes a long way, even if it's all surface level.
Follow Matt Patches on Twitter @misterpatches
[Photo Credit: Warner Bros. Pictures; 20th Century Fox]
---
Oscars 2013 Special Coverage
---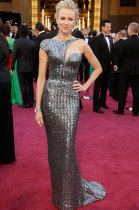 Oscars 2013 Best Dressed: PICS!
• Anne Hathaway: Oscar's Worst Dressed?
• Seth MacFarlane's Opening: How'd He Do?
• Adele's Performance Gets Mixed Reviews
• 15 Oscar-Winning Nude Scenes
• What Happened to Renee Zellweger's Face?
• Oscars 2013: The Full Winners List
• Why Kristen Stewart Was on Crutches