Our Favorite Cops-and-Robbers Films
This week, Hollywood invites you to visit The Town, the new action/heist movie by sophomore director Ben Affleck, who also stars. It is the story of a group of Boston bank robbers who must contend with a tenacious FBI agent, played by Mad Men's Jon Hamm, dead-set on bringing them down. I loved Affleck's directorial debut Gone Baby Gone, so I am jazzed to see what he can do with one of my favorite genres. But the impending release of The Town got me thinking about heist films in which the cops-and-robbers relationship, effectively the relationship between right and wrong, is boiled down to an adversarial matchup between two characters. Here are a few of my favorites…
There is no possible way I could construct this list without mentioning Michael Mann's seminal 1995 heist opus. Not only did Mann create the quintessential conflict between cop and robber, he did so by reuniting AI Pacino and Robert De Niro for the first time since The Godfather: Part II! There is no touching this film in terms of performance, cinematography, thrilling hold-ups or casting. My favorite scene in the film, the moment that canonizes its aptitude for this list, is in the coffee shop, where master thief De Niro flat-out tells dogging cop Pacino that he is not afraid to put a bullet in his head if he gets in his way. When any other actor says that, it's a threat. But when DeNiro says it, it's officially the day you peed your pants on set…unless you are cool-as-ice Pacino.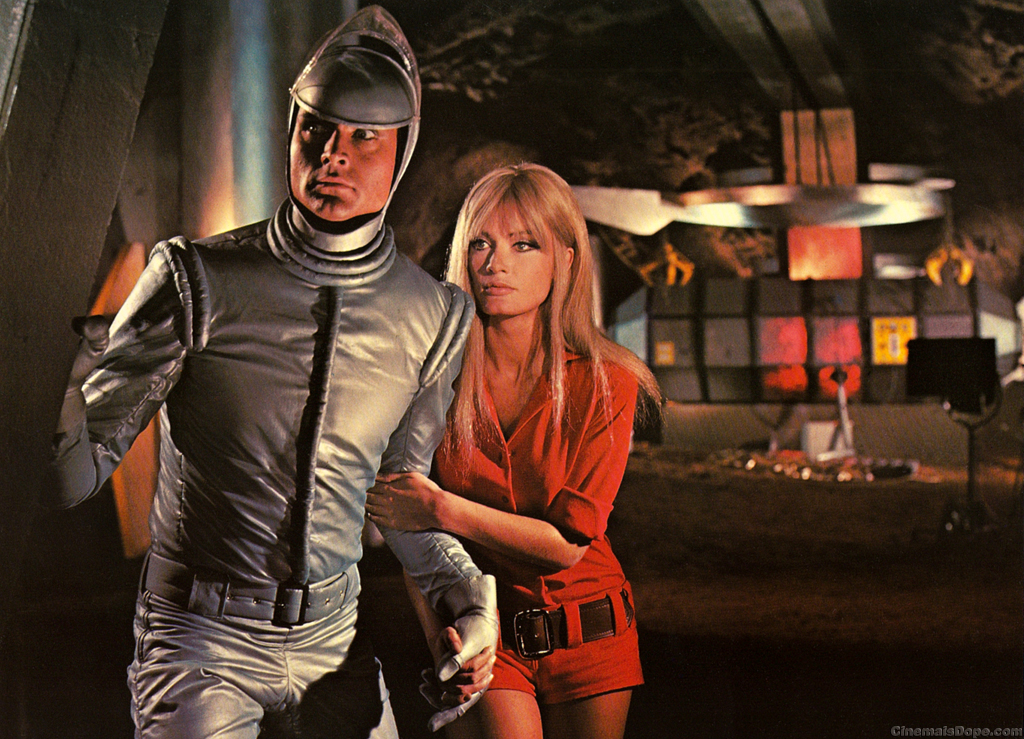 Mario Bava may be considered one of the holy triumvirates when it comes to Italian horror, but my all-time favorite film of his is Danger: Diabolik from 1968. This adaptation of an Italian comic book spins the various adventures of an incredibly adept criminal with a penchant for both black latex and grand larceny. The cop that is bound and determined to stop him is thwarted so many times that it becomes a running gag throughout the film that his superiors keep getting replaced as he fails to stop Diabolik. I don't know if I prefer Diabolik escaping the dedicated cop via catapult or humiliating him in front of a television audience with the aid of laughing gas.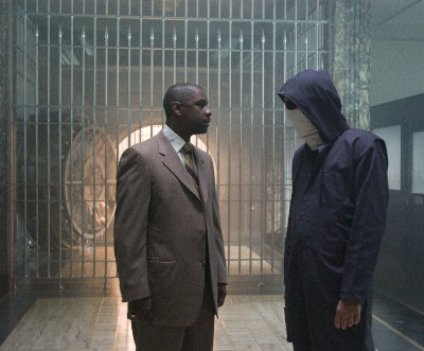 Inside Man
Having never been a fan of Spike Lee, I was absolutely blown away by his 2006 heist film Inside Man. Short of getting De Niro to battle Pacino yet again, there really is no finer casting of the film's foibles than Clive Owen as the mastermind of the bank robbery and Denzel Washington as the cop doing everything in his power to save the hostages Owen is holding within. I love how Inside Man takes the typical dynamic of cob and robber and gives it an interesting political spin. The plot never flinches from the undeniable fact that the Owen's character is always in control and that he really has anticipated the every movie of law enforcement. The ending is fantastic.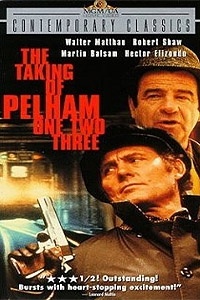 The Taking of Pelham One Two Three
No, I am not citing another Denzel film but rather referring to the 1974 original on which Tony Scott's remake was based. The plot is essentially the same — a madman and his crew seize control of a subway train and hold the passengers for ransom — but it is superior to the remake by leaps and bounds. What is so great about this film is that the hero is a transit cop who triumphs by employing impeccable detective skills; not often does a transit cop get the chance to cinematically shine. Also, Robert Shaw plays the leader of the hijackers and is sinfully brilliant in every film in which he appears.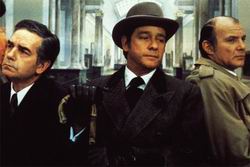 Admittedly, this choice is more than a little esoteric. Un Flic is a French film about a nightclub owner who is also a master thief and is planning the heist of his career. The director of Un Flic is a personal hero of mine by the name of Jean-Pierre Melville. If there were ever a filmmaker who knew how to allow both thieves and cops to epitomize cool, it was Melville. He would often refer to the trench coats and fedoras worn by noir-film heroes and villains alike as being the characters' armor, comparing them to ancient warriors. Interestingly in Un Flic, the policeman investigating the robberies is the thief's good friend, which creates a wonderful tension throughout the film.