Our Favorite Pirate Adventures For The Whole Family
As you may have heard/read/seen/clicked, the fourth installment in the Pirates of the Caribbean franchise, On Stranger Tides, has finally hit theaters. Needless to say, families will come out in droves just like they did for the first three offerings – but surprisingly, or perhaps unsurprisingly, the pirate-movie sub-genre racked up
a ton of mileage in the family-fare arena, even pre-Pirates. Here are some of the best and biggest of all time.
What happens when one of the most famous novels of the 19th century collides with Miss Piggy, Kermit, Gonzo and the rest of the gang? A masterpiece! Sorta. Robert Louis Stevenson's complex tale of pirates has been adapted so many times in so many ways, and it was originally meant for kids anyway, so what better route to take (or what route was left to take) than the Muppets? The movie turned out to be good fun for kids, and it really puts The Muppets Take Manhattan to shame.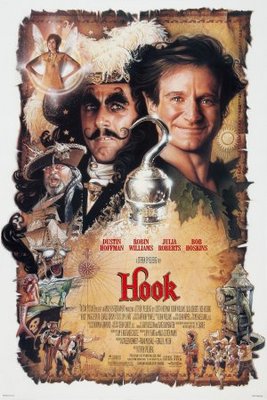 Hook
Steven Spielberg's reimagining of Peter Pan was far from a critical success, and most adults can spot the flaws a mile away – but for kids, Hook was and is an exciting fantasy brought to life. While no one, regardless of age, would confuse it for the magic that was E.T., Hook carried with it the Spielberg touch, the type of live-action enchantment that kids drooled for before the days of Pixar.
The Goonies
Not a true pirate movie, per se, but the Spielberg-produced, Donner-directed classic touches on the theme and becomes an adventure all its own. Told by kids, for kids, The Goonies has stood the test of time almost as well as its actors (Josh Brolin, Sean Astin, Joe Pantoliano) – well, maybe except for Corey Feldman.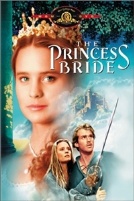 The Princess Bride
One of the most beloved family/kid flicks, Princess Bride really has it all, even if piracy isn't the central theme. Rob Reiner's – or maybe more so William Goldman's – funny, romantic, action-packed fairytale continues to bring out the kid (teen?) in all of us, and perhaps no movie has blended genres so deftly since the 1987 classic.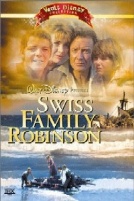 Swiss Family Robinson
The definitive entry in a series of several big-screen adaptations of Johann Wyss' book of the same name, the 1960 Swiss Family Robinson, though now quite dated in many ways, remains a timeless get-together viewing for families. With Walt Disney on board (as an uncredited producer), the movie makes easy magic of the Robinson family's journey, as they overcome shipwreck, hunger and pirates in hopes of being rescued.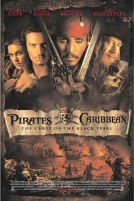 Pirates of the Caribbean: The Curse of the Black Pearl
Duh. Before the spawn of two (maybe three) overlong, ahoy-hum sequels, the first Pirates offering took us all by surprise … by being really good. It was fresh (thanks largely to the then-shocking inclusion of Johnny Depp in the lead role), exciting, action-packed and family-friendly – and not in the "only kids will enjoy it" way (again, thanks Johnny). It's almost too bad Black Pearl did so well, because the second and third installments went on to sully it. Can On Stranger Tides swoop in and rescue its good name? That's only partly rhetorical…