Owen Wilson Talks About Hansel's 'Vanilla Sky' Injury in 'Zoolander 2'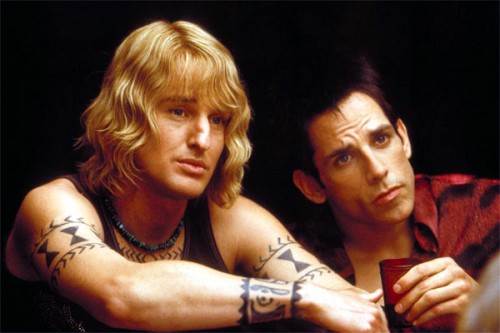 What becomes of male models after they age beyond the point of aesthetic relevance? Some get married, have kids, and open Centers for Kids Who Can't Read Good. In some cases, however, time isn't as kind to them. And that's what the latest news on Zoolander 2 concerns.
Zoolander star Owen Wilson, who played Hansel — newcomer to the male modeling game and rival (and then friend) to Ben Stiller's veteran model Derek Zoolander — recently made some comments about the upcoming sequel.
Wilson told MTV that "[Hansel has] fallen on hard times" and has incurred "a disfiguring injury." It's not exactly the best case scenario for a man who makes his living with his looks. Wilson further teased fans with this description of Hansel's injury: "Think Vanilla Sky."
For those of you who are familiar with Vanilla Sky — the 2001 Tom Cruise movie that lands somewhere between mystery, psychological thriller, sci-fi and romance — Cruise's character spends a good deal of the movie covering up the grotesquely scarred half of his face with a Phantom of the Opera-style mask. For those of you who aren't familiar with Phantom of the Opera…get out more.
Although Zoolander 2 is not a definite yet, it seems like we can hang our hat on this deal. Wilson also spoke of Will Ferrell's intended involvement; his villainous Mugatu character from the first movie should be featured prominently in the sequel.