OZ The Great and Powerful' First Look is Imaginative, Illustrated — POSTER

Once again, audiences are off to see the wizard in Sam Raimi's Wizard of Oz origin story, Oz The Great and Powerful – but they won't see him in the poster for the film, which was just released: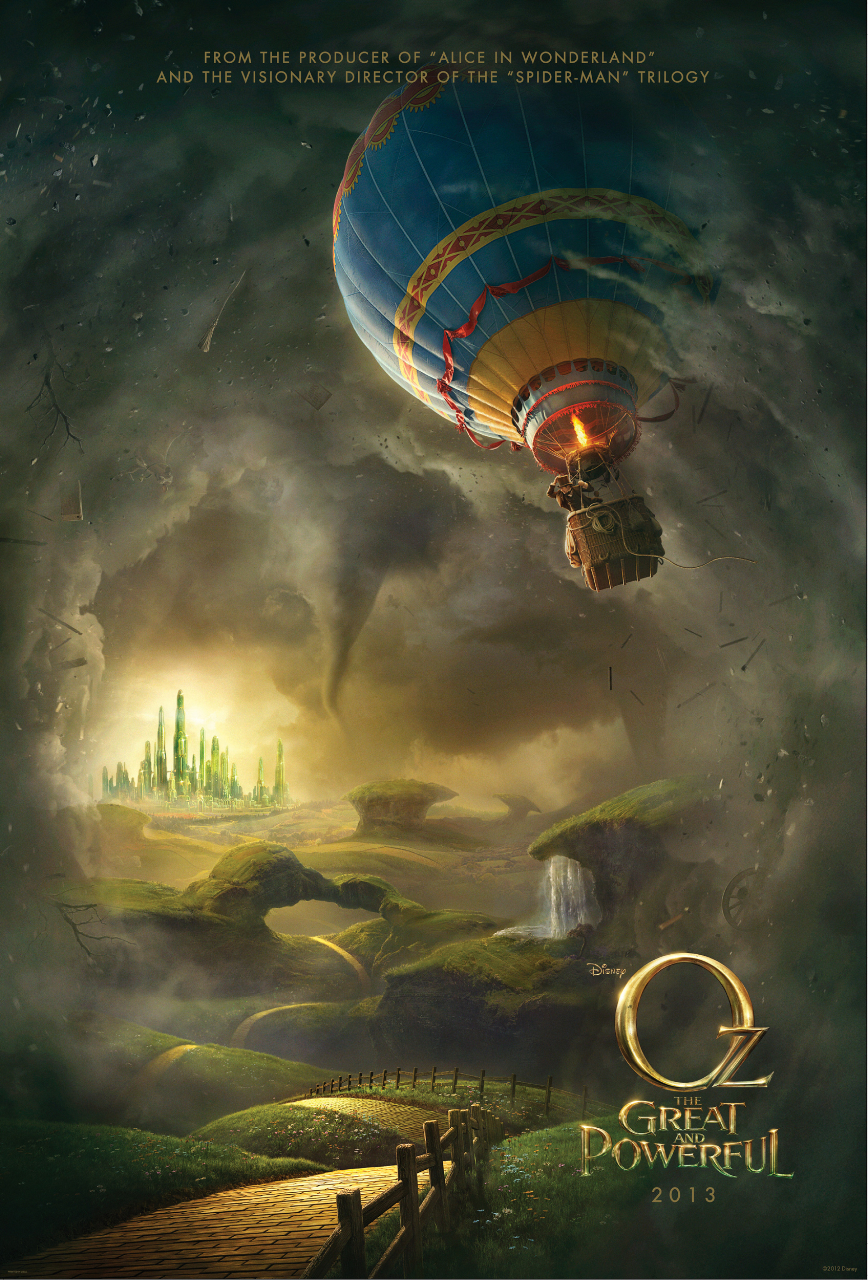 The poster plays on nostalgia by not focusing on the characters in the story (who will all be new and not necessarily recognizable), but rather focusing on the familiar Oz iconography. The tornado, flying the yellow brick road, the Emerald City — even the coloring is reminiscent of Victor Fleming's classic film, with bright colors (particularly yellow and green) washed out by the grey of the tornado.
Oz the Great and Powerful is the whirlwind (pun intended) story of Oscar Diggs, a Kansas circus magician and con-man who gets swept away to the magical Land of Oz, where he transforms himself into the Wizard of Oz. Directed by Sam Raimi and starring  James Franco, Mila Kunis, Michelle Williams, and Rachel Weisz, the movie will show off its first footage at this year's San Diego Comic Con in anticipation of its March 8, 2013 release.
[Photo: Disney]
More:
D23: Behind the Curtain of 'Oz: The Great and Powerful'