'Pain and Gain' Gets Release Date, Protein-Packed Poster 
Brofessors Dwayne "The Rock" Johnson and Michael Bay have teamed up with part-time brofessional Mark Wahlberg to create what looks to be the newest movie geared towards bromosapiens. From the broducers of Transformers, the newest film to hit the brocery store is Pain and Gain, and Paramount Pictures have just released the teaser poster.
Now we won't say the plot is brotesque, but it is about two bodybuilders (Johnson and Wahlberg) who get caught up in a pesky extortion ring and kidnapping scheme that goes horribly awry in Florida. This bromatic comedy hits theaters on April 26, 2013. Let's all bro together; what do you think? We can stop and get some broyo afterwards. Throw some whey brotein on that: I have a brochure that says the two mix great. Really good for the glutes.
Check out the poster below, you kooky bromosexuals and let us know if you think this one is going to be Best in Show Bro.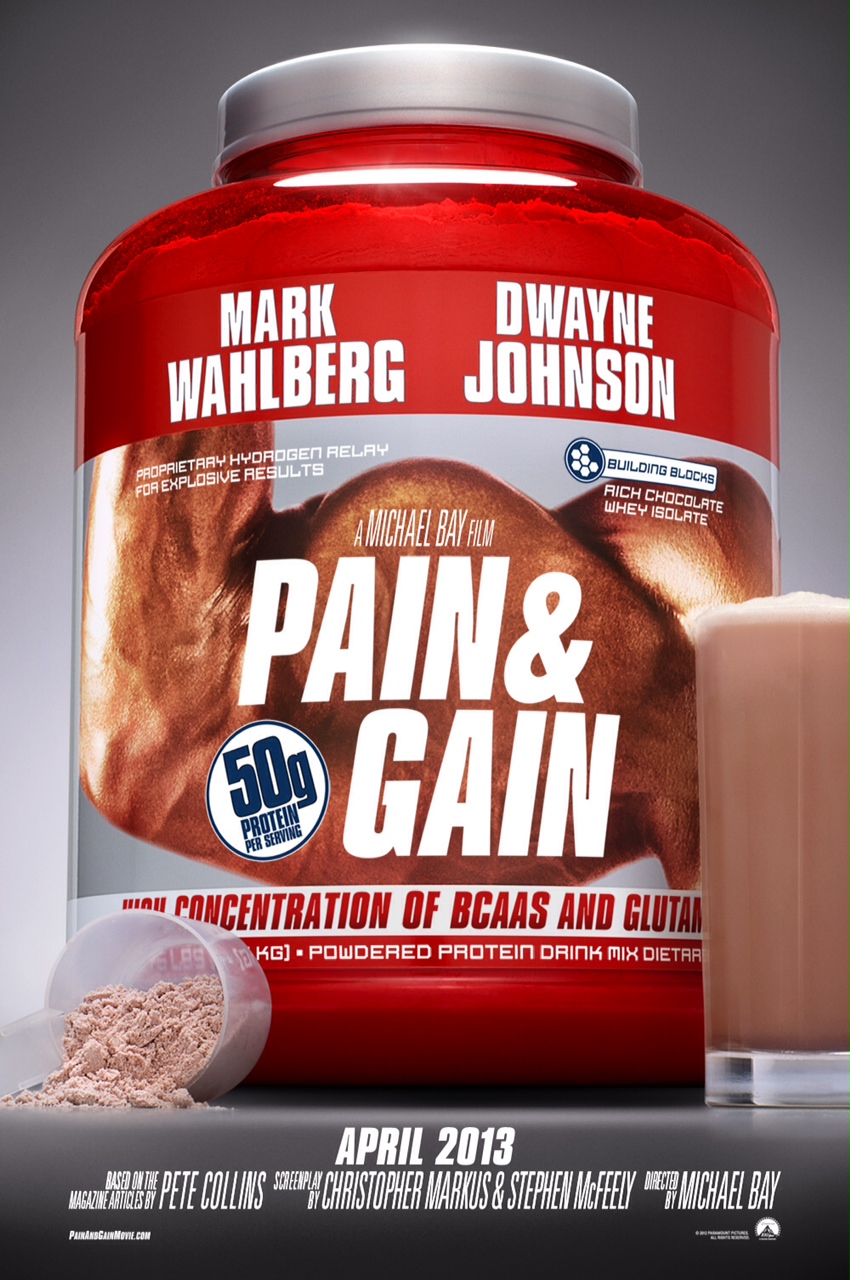 Are you looking forward to Pain and Gain? Bro out in the comments.
Follow Alicia on Twitter @alicialutes
More:
'Pain and Gain': Mark Wahlberg & The Rock Play Dress-Up — PICS
KA-BOOM! Michael Bay Gets Pilot Order from A&E
Dwayne Johnson and Gina Carano Gear Up for 'Fast Six' — PICS