Paramount Will Take A Crack at 'The Martian Chronicles'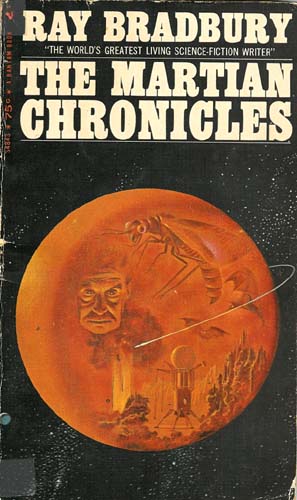 One of the godfathers of science fiction literature is getting another crack at the big screen. Ray Bradbury's collection of short stories, The Martian Chronicles, is on its way to feature filmdom. Paramount snatched up the rights to the stories which follow humans as they try to colonize Mars. We find Martians trying to fend of the human invasion, eventual colonization, and a full-on nuclear war that sends the humans back home to Earth. Sounds pretty exciting, right? Are you wondering why it took them this long to turn this book (which was written back in the 40s) into an awesome movie?
Well, Rock Hudson and NBC tried in the 80s and Bradbury was famously, well, pissed about it. John Davis (Gulliver's Travels, Predator) will take a crack at the book as producer this time around, though he and Stephen Spielberg tried to get it off the ground before. They secured the rights in 1997 and even had a script put together, but it never came to fruition. Now that the rights are up for grabs, Paramount is taking the reins.
We're not yet sure what direction Davis' and Paramount's adaptation will take — for example, the 1997 version saw a commander investigating past space missions — as there are no writers assigned to the task yet. However, now seems like a great time to attempt this sort of film. Filmmaking technology has finally caught up to ideas like Bradbury's and frankly, someone needs to remedy the damage done by the 1980 TV miniseries.
Source: THR