'Paranormal Activity 4' Spooks Box Office Competition with $30.2 Million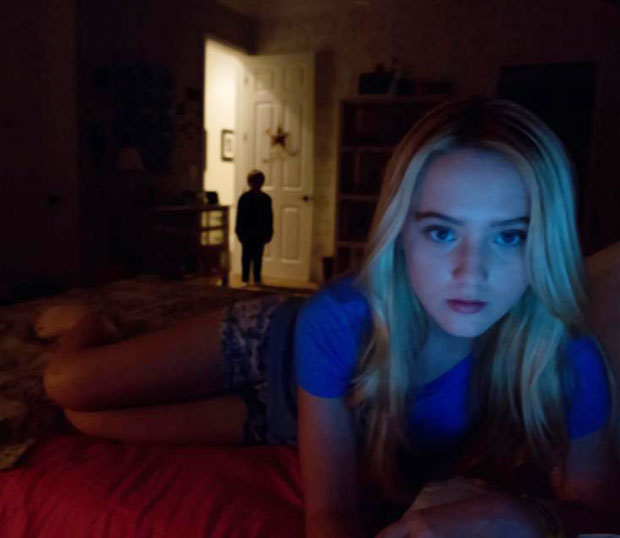 Hear that? It's Paranormal Activity 4 screaming "Boo!" at the rest of the box office competition. As predicted, the latest in the beloved horror franchise topped the weekend box office with $30.2 million. That number is lower than the debut postings of the franchise's previous two outings, Paranormal Activity 3 and Paranormal Activity 2, which scared up $52.6 million and $40.7 million, respectively. IMAX however accounted for 6% of the P4 take, made all the more impressive considering they just came on board about a week ago. Still, its latest take at the box office helped it finish atop the popular Hotel Transylvania and Taken 2 (No. 3 and 4) and adds to the franchise's impressive cume, which has now surpassed $600 million between the four films. And the numbers bode well for the box office in general — the industry has experienced four "up" weekends in a row compared to the comparable timeframe in 2011. 
The weekend's other new showing, Alex Cross scored in the low teens, as expected, with $11.75 million and a No. 5 finish following spotty reviews. But audience members loved the movie, handing the film — which sees stars Tyler Perry and Matthew Fox playing against type — an A on CinemaScore. Perhaps rumors of a sequel may come true after all?
Oscar and audience buzz remains strong for Ben Affleck's Iranian hostage crisis film Argo, which finished in second place with $16.6 million and a total cume to date of $43.1 million. Incredibly strong and ongoing word-of-mouth is reflected in the minuscule 15% second weekend drop which is the best non-holiday drop for a live action release. Look for the film to continue to build its audience in the coming weeks as it heads toward an expected showing in this year's Oscar race.
Lionsgate's Sinister in sixth place with $9 million held very well in its second weekend considering the horror competition from P4 at the top of the chart.
What other films were golden with plenty of green this weekend? See the weekend's top five below!
1. Paranormal Activity 4: $30.2 million 
2. Argo: $16.625 million; $43.191 million total
From Our Partners:

Jaw-Dropping Actor Transformations
(Moviefone)

(Moviefone)