'ParaNorman' Creators Bring New Monsters to Life in 'The Boxtrolls'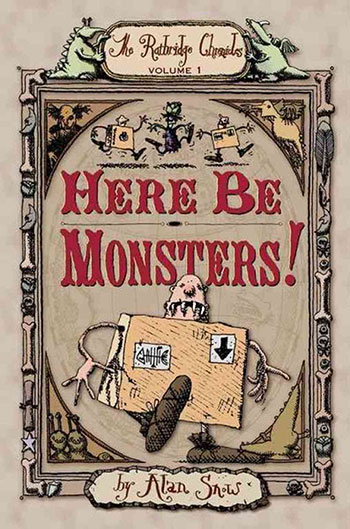 As CGI tightens its firm grasp on the animation industry, another style remains a consistent favorite for many: stop-motion.
Last year alone saw the format deliver greats like Frankenweenie, The Pirates: Band of Misfits, and the especially stellar ParaNorman. Now, the minds behind the engaging zombie movie are reteaming to deliver another fun, albeit monstrous, tale: The Boxtrolls. Focus Features and the Laika animation studio, also the forces who created 2009's Coraline, have announced inception on this new fantasy flick, with Ben Kingsley, Elle Fanning, Simon Pegg, and Nick Frost set to star.
RELATED: 'ParaNorman' Is So Sweet, Even This Featurette Will Make You Tear Up! — EXCLUSIVE VIDEO
The Boxtrolls will serve as an adaptation of Alan Snow's novel Here Be Monsters!, which tells the tale of a young orphan who teams up with a slew of fantastical creatures to overthrow the reign of the criminal who rules his fictional English town. Along with Kinglsey, Pegg, and Frost, The Boxtrolls' cast will include Tracy Morgan, Toni Collette, Jared Harris, Richard Ayoade, and Isaac Hempstead-Wright.
[Photo Credit: Atheneum Books]
---
You Might Also Like:

Who Wore This Crazy Hat?

Stars Who Changed Their Look