'ParaNorman' Director on Why the Animated Zombie Is 'Universally Relatable'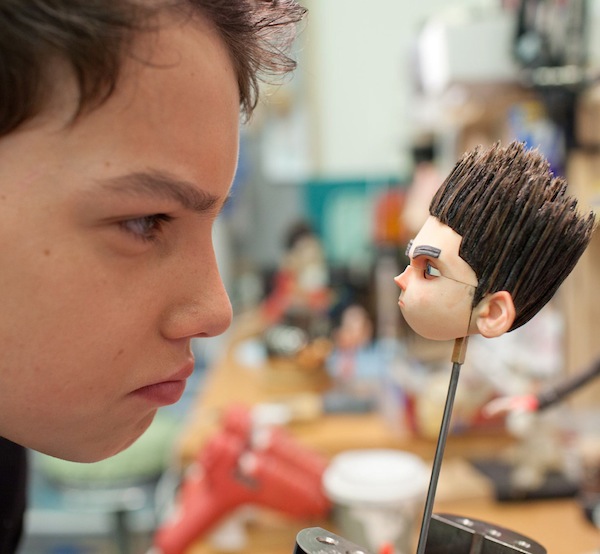 ParaNorman may be a zombie movie full of stop-motion animated puppets, but that doesn't mean it's not incredibly human.
Alvin tortures 11-year-old Norman Babcock (Kodi Smit-McPhee) for being different from his peers. Norman is not only obsessed with ghost lore, but can actually see the spirits of the dead. In fact, he never forgets to leave room on the couch for his deceased grandmother (Elaine Stritch) while his mother (Leslie Mann) and father (Jeff Garlin) are left to wonder why. Norman's only refuge seems to be in his friendship with naïve Neil (Tucker Albrizzi).
But when Norman's uncle Prenderghast (John Goodman) reveals that a centuries-old witch curse is about to come true, Norman's world is turned upside down as he tries to stop it from harming the town's citizens. With the help of his sister, Courtney (Anna Kendrick), Norman fights a septet of zombies in hopes of protecting the town and restoring order.
Hollywood.com recently sat down with ParaNorman's director Sam Fell and writer Chris Butler to talk about how the story evolved from real life experiences (but no alien invasions), casting against type, and creating a film that is universally relatable.
Check out ParaNorman, which hit theaters on Friday, August 17, and see our exclusive interview with the stars below.
[Photo Credit: Focus Features]
More:
'ParaNorman' Stars Anna Kendrick and Leslie Mann On All Things Paranormal — VIDEO
New 'ParaNorman' Trailer is Funny, Spooky, and Sweet