'ParaNorman' Is So Sweet, Even This Featurette Will Make You Tear Up! — EXCLUSIVE VIDEO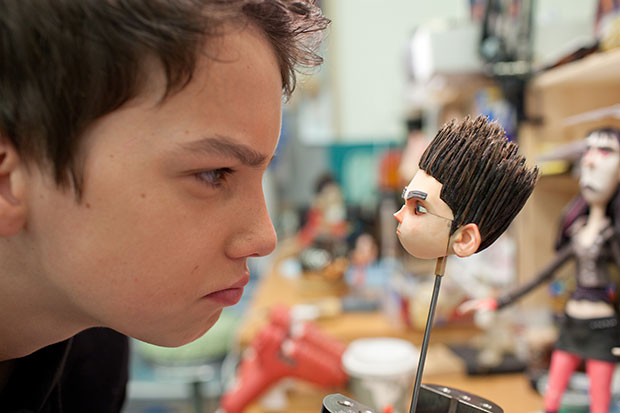 Shortly after you begin watching a movie as sweet and lively as the animated ParaNorman, you lose yourself in the vivid world and forget that what you're really looking at is simply a leviathan of tiny pieces of clay, tirelessly formed and intricately partnered with one another. And this is a good thing! The reality of films like ParaNorman is so vast and sweeping as to create a whole greater than the sum of its parts — we become lost in the story and the characters, earning with that ride something fun, emotional, and unforgettable. But all things considered, it's worth paying due to the toils that go into developing these worlds, to the team who institutes the striking universe in which we can invest our hearts and minds for an hour and a half that will stay with us forever.
In this exclusive featurette, ParaNorman directors Sam Fell and Chris Butler (also a writer) discuss the construction of their claymation world, detailing the sort of magic that goes into bringing inanimate objects to life. Believe it or not, this exclusive behind-the-scenes look at ParaNorman is almost as sweet and moving as the film itself… although with admittedly fewer jump scares. Check it out below — ParaNorman comes out on Blu-ray Nov. 27.
[Photo Credit: Reed Harkness/LAIKA, Inc./Focus Features]
More:
'ParaNorman' Director on Why the Animated Zombie Is 'Universally Relatable'
'ParaNorman' Stars Anna Kendrick & Leslie Mann On All Things Paranormal — VIDEO
'The Twilight Saga: Breaking Dawn – Part 2': The Drinking Game!

20 Hottest Bikini Bodies of 2012: Kim Kardashian and More!