'Part of Me 3D': Tweet Your Favorite Katy Perry Poster!

If you think you have Katy Perry pegged, then you're pitifully mistaken. The songstress has released two new posters in accordance with her upcoming autobiographical 3D concert film, Katy Perry: Part of Me — each stands as a viable candidate in the race for status as the movie's official poster. Of course, this is a democracy, so Perry and the studio aren't choosing themselves. The voters are the fans. And the voting booths? Twitter!
Check out both posters below. In the first, Katy Perry wields the American flag behind her in an expression of patriotic glee. In the second poster, Perry is awe-stricken, holding the flag close to her heart and emanating surprise. Pick which one you like best and think would best handle the role of Part of Me's official image, then take to Twitter to vote.
To elect the first poster, log onto Twitter and Tweet @Hollywood.com with a message declaring your love for Perry or anticipation for the movie, attached to the hashtag #KP3D1. To elect the second poster, Tweet a Perry-loving message to @Hollywood.com with the hashtag #KP3D2. You can also check out Katy Perry's personal Twitter account here.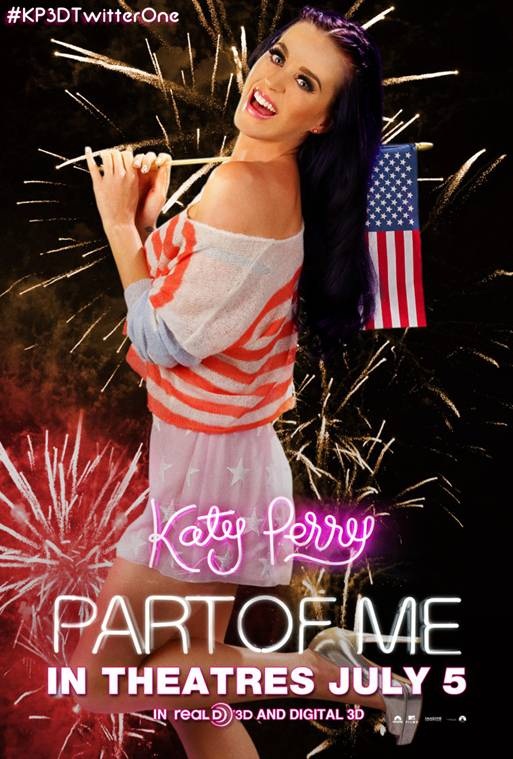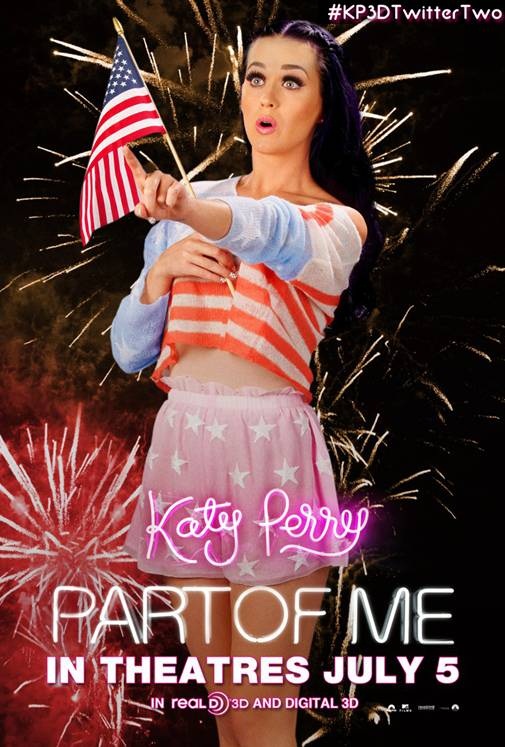 More:
Katy Perry's New 'Part of Me' Poster Is All About Summer
Katy Perry and Lookalike Sister: Bikinis and Bungee-Jumping in New Clip