Poor Paul Rudd — Why Are You So Sad?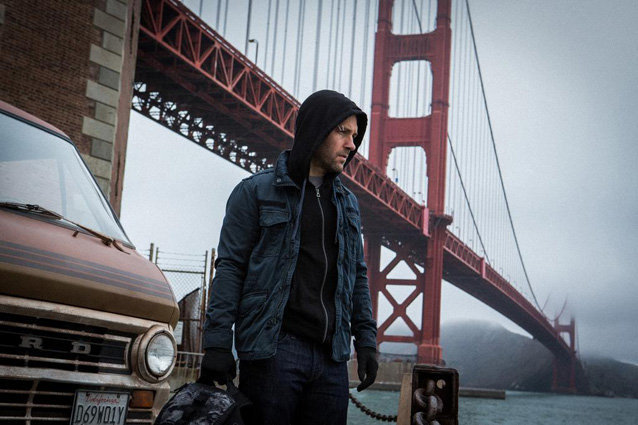 Marvel
Cheer up, Paul Rudd. Pull off your hood, put down your gym bag, and turn that frown upside down… rather, cock the extremities of that brooding horizontal bracket a few degrees north. Just because your pal Edgar Wright was booted from the director's chair on the Ant-Man set, production has restarted over in San Francisco, and the public's once fervent faith in the developing Marvel movie is now in comparable to that for Paul Blart: Mall Cop 2, that doesn't mean you have to look so bummed in the first official pic for the upcoming superhero flick.
But maybe there's another reason that Rudd is down in the dumps. Though we can't exactly see what sour travesty is meeting the poor man's eyeline, we can begin to imagine a multitude of nightmares that might earn such melancholy from our dear, sweet Scott Lang. For instance…
A long wait for his favorite eatery…

Hollywood.com/Marvel/Getty Images
The inability to post his #tbt…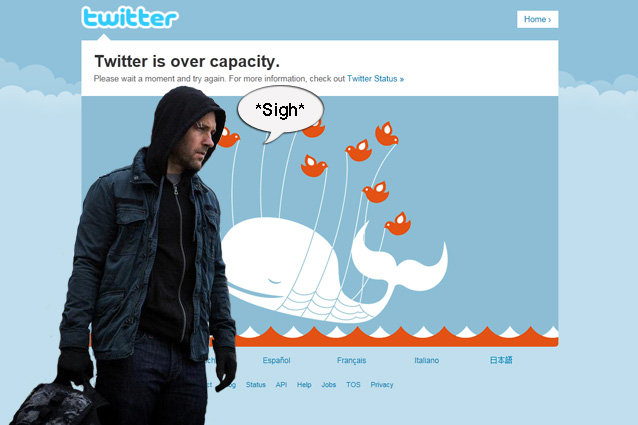 Hollywood.com/Marvel/Twitter
His team losing the World Cup…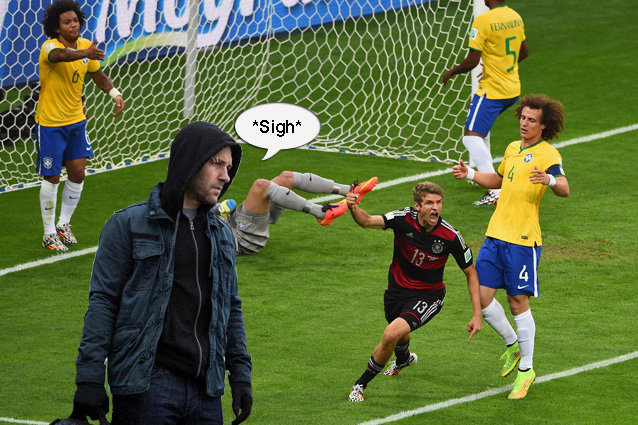 Hollywood.com/Marvel/Getty Images
The only new movie playing at his local theater is…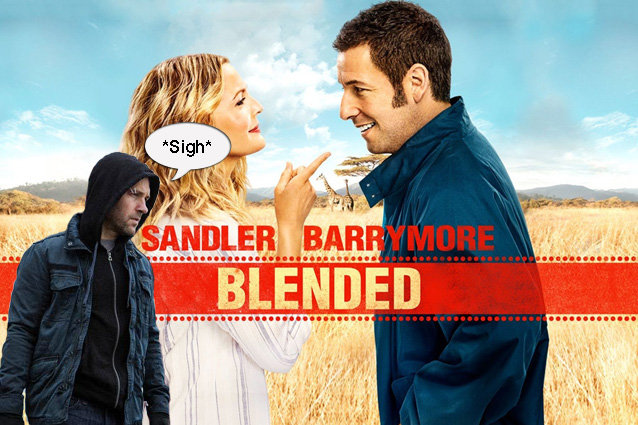 Hollywood.com/Marvel/Warner Bros.
We're with ya, Rudd. Any of these would get us in a hood-frowny mood too. And to all those out there who know of this heartache, share your own Poor Paul Rudd images with us with a #poorpaulrudd hashtag. We'll share and link to your Twitter!