Paul Rudd, Jennifer Aniston and Find Meaning in the 'Wanderlust' Trailer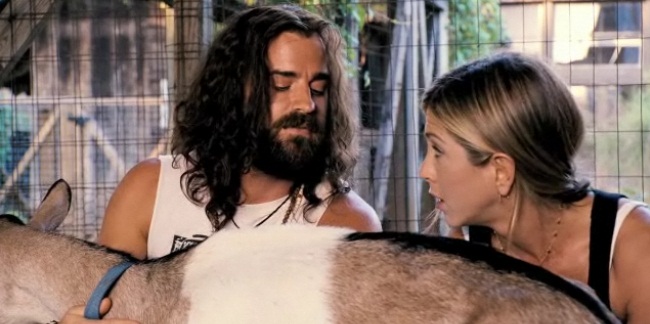 The below trailer for Wanderlust tells the story of a married couple (Paul Rudd and Jennifer Aniston) who escape their high-stress New York City lives for a fresh start in Georgia…and then escape their even higher-stress Georgia lives for a fresher start at a hippie commune somewhere in the South Eastern part of the U.S.
So I ask you: what is there not to like about Wanderlust?
It's got Rudd as a harried straight-man yearning for a more liberating life. It's got Ken Marino as an oblivious jackass. It's got Joe Lo Truglio as a wide-eyed weirdo. It's got Alan Alda, Kathryn Hahn, Malin Akerman, and Kerri Kenney as a bunch of nutjobs. So yes, all business as usual. But if it ain't broke, don't fix it.
And Aniston hopped up on hallucinogens, trying to fly out of a tree? There's something we haven't seen before.
Source: Yahoo